Hey! This site is reader-supported and we earn commissions if you purchase products from retailers after clicking on a link from our site.
Research shows that there are 16 major companies that supply tennis accessories to different countries around the world and numerous small players who are battling for expansion. With so many vendors and their highly competitive products, it can be hard to pick one without having second thoughts about the alternatives.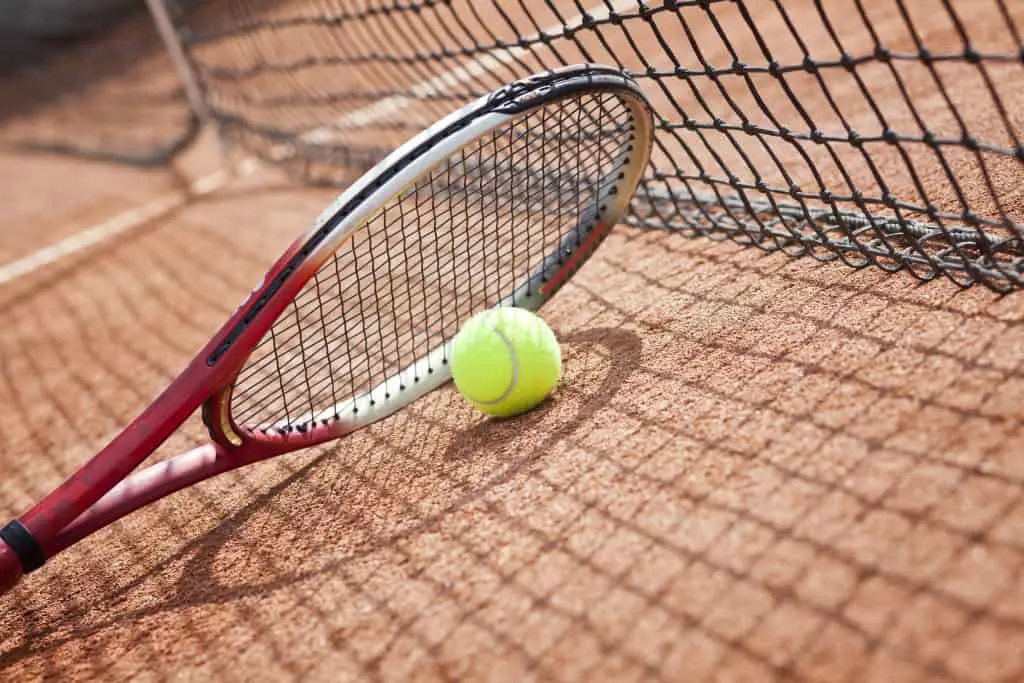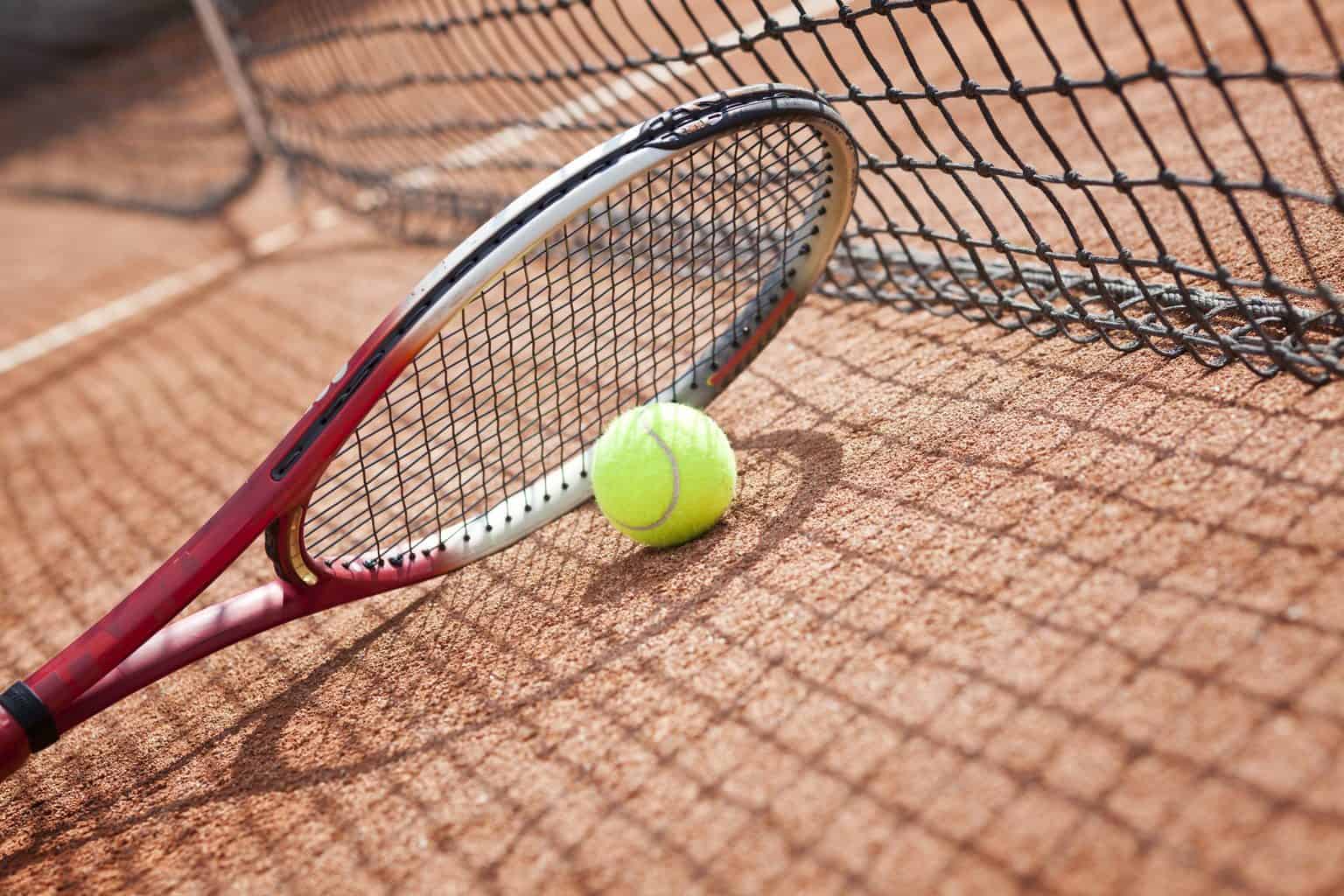 To make sure you get the best product with no compromise on quality in any way, we have compiled a list of the best tennis accessories that you can purchase online.
To see the difference tennis accessories can have on your performance, you can take a look at this video:
Our Top Racket And Gear Pick:
Best Tennis Rackets:
A player relies on a tennis racket to win the game. Therefore, the racket needs to be strong and well-balanced. There are other performance-enhancing qualities that a racket can pose for added convenience. These are some top tennis racquets based on the different levels of the players. 
Tennis racket for Kids:
Our Pick:
Babolat Nadal 26 Junior Tennis Racquet:
The aluminum body and cosmetics of this racket work great for kids between the age of 9-12. Its seamless maneuverability is a result of the aluminum body, which can be a great advantage for the young players. The large head is forgiving and can help kids land shots with ease.
Tennis rackets for Juniors:
Our Pick:
As junior level players need a racket that is easy to swing and maneuverable, the Wilson US Open Junior fits the bill really well. It is available in four different sizes such as 19, 21, 23, and 25-inch options. The racket is super light and easy to swing.
Tennis rackets for Beginners:
Our Pick:
This racket is quite popular for its large head size of 110 square inches which is perfect for beginners. It provides a large sweet spot as the player learns to hit. The company has added 'Stop Shock' pads, that absorb additional vibration and add power to the shot.
Aluminum is the main component used in the construction of this racket, efficiently providing power and stability.
Tennis rackets for Advanced players:
Our Pick:
This racquet has some weight that can add power to your shots and has incredible playability. It is designed to support the playing style of modern players as it allows the player to finish brilliantly from anywhere on the court. It is a must-try for any tennis player.
Tennis Racket Strings:
There is a lot of science behind every strike that you complete with your racket. From the construction of your tennis racket to the tennis ball that hits it, there is comprehensive research and intelligent design. Tennis strings are one such innovation.
Tennis strings absorb and distribute the impact of the ball evenly around the racket head. They are made from different materials that add resistance, durability, and rebound to the racket. Here is our top pick for tennis racket strings.
This string has the exceptional ability to grab the ball with its shaped co-poly. When freshly strung, it does give a feeling of elasticity which is a result of its Thermo Core Technology. With this string, the ball gives a muted effect rather than a metallic one.
To learn about more ways to customize your racket for better performance, you watch this video:
Best Ball Hoppers:
Ball hoppers are the most basic equipment that a player should have during practice or friendly matches. It helps you save time wasted on collecting the ball by serving you a horde of tennis balls at once.
A great ball hopper is a combination of capacity, price, and durability. It is also necessary to look for one with an acceptable height as bending down repeatedly can defeat its entire purpose. In terms of capacity, there are hoppers that can carry anywhere from 10 to 350 balls at once.
Ball hoppers can be found in the form of carrying bags, simple metal holders, and carts that can carry hundreds of tennis balls.
This is a portable tennis ball basket made with a classic design. It can carry 75 or 90 tennis balls and comes with a no-spill lid. The basket is made from durable plated steel construction that makes it a practical investment.
It comes with handles that can be converted to lockable legs which is great for keeping it upright during practice drills.
Tennis Balls:
A tennis ball is the most important component of the game, therefore you need to consider options that can endure countless strikes before breaking. A tennis ball should be a balance between soft and hard composition.
To offer a great tennis experience, these balls are made from natural rubber. This composition gives the balls a consistent feel and reduced shock. These balls are coated with interlocked wool fiber that offers extended longevity.
They come with deep elastic seams that keep them from cracking. It is a great all-round product at an incredible price.
Tennis Ball Machines:
These machines are great at eliminating the reliability of another for practice. Players can load the tennis balls in the machine at once and adjust the speed of the delivery for practice. There are many advanced tennis ball machines that are available in the market which comes with features to make practice even more convenient.
There are some noteworthy features in this machine that have made it our top pick for tennis ball machines. Good tennis ball machines tend to cost $2,500 and higher but the spinshot player tennis ball machine can be a little easier on your budget.
This revolutionary tennis ball machine can be controlled using your mobile device. You're able to customize your drills to program height, direction, spin, speed for each of 6 sequential shots and then save these into your personalized drills.
Conclusion:
These are a few of the many things that can help you during practice or improve your game. There many other accessories such as tennis shoes, racket grips, bottles, bags, head/wristbands, and more that can get you started. If you have any queries or suggestions, you can write them in the comments.