Hey! This site is reader-supported and we earn commissions if you purchase products from retailers after clicking on a link from our site.
Like many sports, tennis is a sport in which people begin to specialize at a young age, and in which a lot of matches and a lot of training takes its toll on players' bodies, causing injuries that lead to early retirement. 
However, improvements in medical support and racket technology have helped players to extend their careers beyond what was unimaginable a decade or so ago. It's becoming ever more common for players to continue to play until their mid-30s if they remain motivated.
On average, professional tennis players typically retire at around age 27. For the top players though, the average retirement age is significantly higher.
The retirement age is also higher for men than women on average, and less successful players of either gender are likely to retire earlier, due to financial reasons or a lack of medical support.
But after they retire tennis players still remain in the game in some fashion, such as coaching new players.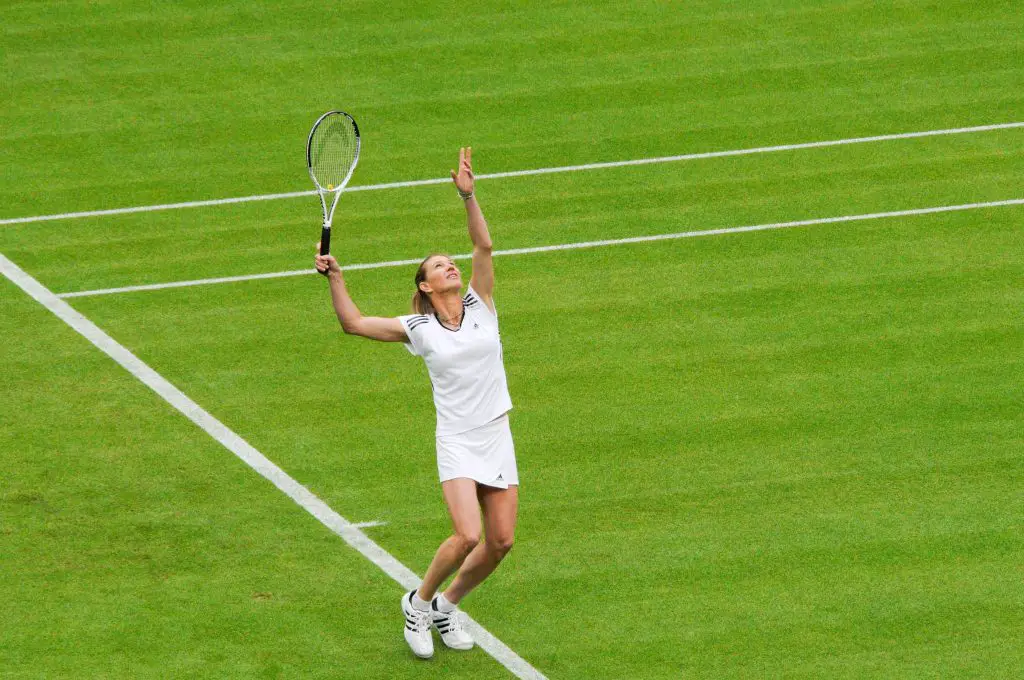 What Is The Average Retirement Age?
Recently it was calculated that the average tennis player retires at the age of 27 with around $300,000 in career earnings. But this statistic isn't all what it appears.
Any player who has spent a significant amount of time ranked in the top 100 will have earned a lot more than $300,000. This means that many of the players included in this calculation have been playing primarily ITF tournaments and Challengers.
These players barely earn a living and require sponsorship or funding from a governing body to keep touring. They also don't have access to the top-class medical and biomechanical advice that top players rely on.
Players in this position often retire in their early 20s, either when they run out of money, suffer from chronic injuries, or they make a decision that tennis is no longer feasible for them as a profession and they need to move on. This large group skews the retirement age calculation downward.
Secondly, this calculation is misleading because it likely includes both genders. Female players tend to retire earlier (and sometimes temporarily) in order to start a family, whereas male players tend to continue to play even when they are in similar circumstances.
It is also more likely for female players to be competitive at a high level at an earlier age than male players, which may lead to female players sustaining more injuries and wanting to move on earlier than their male counterparts.
If they avoid serious injury, male players now tend to continue playing into their mid-thirties and sometimes longer. But while the leading female players are also playing longer, the average age of the top female players is lower than the men's.
What Is The Average Age That Players Peak?
One factor that decides whether a player will retire is how close they are to their peak level of performance.
A player who peaks at 29 will not be thinking of retiring at 30, for example. Studies have shown that male players typically peak somewhere between the ages of 23 and 24, while female players peak earlier, between 20 and 21.
The latter is certainly influenced by the recent performances of Kenin, Andreescu, and Swiatek. The former, if true, doesn't bode well for the likes of Sascha Zverev, who has seen the majority of Grand Slam events won by players well over the age of 30. 
On the other hand, there are plenty of expectations to the rule, with a lot of late starts and developers peaking in their late 20s and 30s. Game style is also a factor, with efficient players like Federer, or big servers like Karlovic, peaking later than many.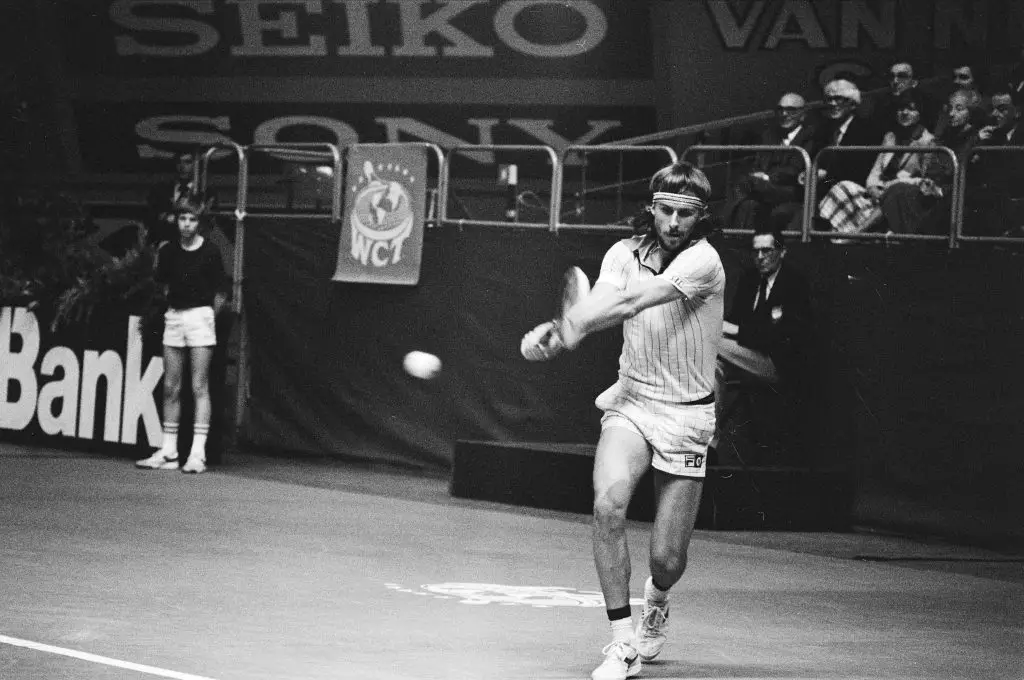 Famous Tennis Retirees
Steffi Graff: Although Steffi Graff had been struggling with injuries, it still took the world by surprise when she suddenly announced her retirement in August 1999. She had just won the French Open, was a Wimbledon finalist, and was still ranked at No. 3. It seemed like she still had a lot more to give at age 30.
But Graff was a perfectionist, and explained to the AP that she had achieved everything she had wanted to achieve in tennis, and had nothing left to accomplish.
She also made clear that her decision had nothing to do with injuries, but that she simply wasn't having fun anymore. Graf is still considered one of the greatest singles players in the history of women's tennis.
Marion Bartoli: Bartoli won Wimbledon in 2013, her first Grand Slam victory, and it was an amazing achievement for somebody who was a great player but not at the top of the WTA power structure. She had also just matched her career high No.7 ranking, so her announcement that she was retiring at age 28 took everyone by surprise.
She had played at Toronto and lost her one match to Simona Halep at Cincinnati, but she had reached her peak. 
Bartoli told The Telegraph that injuries were preventing her from continuing and that she had given all the energy she had left, but she had made her dreams a reality.
Bjorn Borg: Bjorn Borg had become tennis' biggest international superstar with 11 Grand Slam titles by the age of 25. He was the most fit player of the titles and seemed to have many more Major titles ahead of him. The U.S. Open title also eluded him.
Following his 1981 defeat to John McEnroe in the U.S. Open final, Borg walked out of Flushing Meadow before the press conferences and ceremonies. To this day, people believe that Borg was devastated and burned out, but this has never been confirmed by Borg.
Borg would play the Monte Carlo tournament in 1982 before disappearing from competition for the rest of the decade. He announced his retirement in January 1983, age 26.
It rumbled not just the world of tennis, but the entire world of sports. Borg was admired for his commercial appeal and mysterious aura. 
Even now, Borg's retirement is still a source of speculation, and his amazing credentials make him one of the greatest tennis players of all time.