Hey! This site is reader-supported and we earn commissions if you purchase products from retailers after clicking on a link from our site.
Whether you are following the ATP or WTA, you will find that every match and tournament is driving the players towards something. That something is usually a Grand Slam (and the prize money). For the fans, these matches are often the most exciting and energetic, because the players are giving it their all to qualify. But what does it mean to be a qualifier in tennis? And how does the tennis qualifier system work?
Basically, players qualify by doing one of the three things:
Ranking among the top 104 players who sign up for the Grand Slam
Winning 3 rounds of a qualification match
Receiving Wildcard status
If this is still confusing, then continue on reading. You are going to learn everything you need to know to answer you question about tennis qualifiers.
What is a Qualification Round?
First off, let us define what a qualification round means. In tennis, a qualification round happens within a match between professionals vying for a position in one of the four prestigious Grand Slam tournaments. When a player qualifies, it means that they have won more tennis matches during a qualification tournament than their opponents.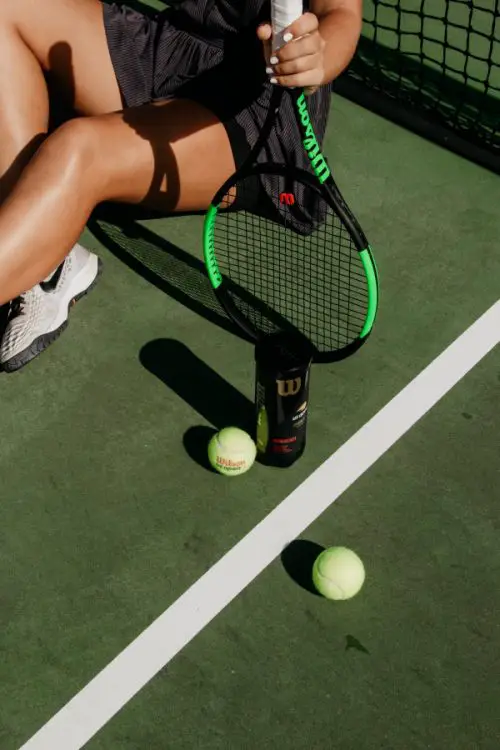 However, there are many different qualification matches or rounds out there. If you plan on attempting one yourself (or enrolling your child prodigy in Juniors matches), research the ones held as close to you as possible. Some qualifiers are regional, while others are open to players from a specific section of the world. International qualifiers also exist and are open to tennis professionals worldwide.
What is a Tennis Qualifier?
Now, you can attend a tennis qualifier or you could be a qualifier. When a professional tennis player is referred to as a qualifier, it means that they have won a particular match or event. Players will attend low-level events and work their way up to the bigger tournaments, accruing ATP or WTA ranking points along the way.
How Many Sets Are In a Tennis Qualifier?
Generally, both male and female tennis players will play 2 out of 3 sets in a qualifying draw match. The exception to this is Wimbledon. For Wimbledon, male players continue to play 2 out of 3 sets until the final round. There, they must complete 3 out of 5 rounds. Again, this only applies to men. Women play 2 out of 3 sets for every qualifier, regardless of the round or where they are.
How Does a Player Enter a Tennis Qualifier for a Grand Slam?
Also known as the majors, the four Grand Slams are the peak competitions of the tennis world. To head to a Grand Slam means receiving massive attention from the media, as well as some incredible bragging rights. Only the best of the best attend, which means that they have had to qualify in one of the three ways.
The Grand Slams take place throughout the year. The Australian Open happens in January; the French Open is in May; Wimbledon takes place in July; and the US Open is last, in September. Although winning a Wimbledon or Australian open is not easy it is a necceasry step in qualifications. This gives players several chances to attend a Grand Slam.
Rankings
One of the most consistent ways to attend a Grand Slam is to gather enough ranking points within an organization. For men and boys, that means ATP ranking points. For women that want to compete in Grand Slam , the points are awarded by the WTA. Thousands of players attend ATP or WTA Tours throughout the year, but there are only 104 spots designated for 128 of the best players per organization.
In other words, you need to be of the 104 top players who signed up for the Grand Slam to enter. There are often absences, personal problems, and injuries that prevent certain players from attending, so those who rank beyond 104 may still have a chance to attend.
For example, if the 6, 8, 50, 74, and 100 ranked players cannot make it to the Australian Open, then the fiver players after 104 could be invited.
If you would like to understand tennis rankings a little better, check out this short video:
There are also "Protected Rankings," meaning that players who have been injured and cannot play for 6 months or longer can request to protect their rank. Once healed, those with Protected Rankings can use that to get them into a tournament. For example, for the Australian Open in 2019, Arthur Murray came back in 2nd place after using a protected rank to take time off to heal.
Doubles Rankings
For doubles, it is a bit different. Only 64 pairs have a chance to qualify based on rank alone, as there are no tennis qualifiers for doubles. 57 pairs are given their place by points. 7 spots are obtained by wildcards.
Furthermore, tennis players who do both doubles and singles can choose which ranking is best. The ranking they choose is then added to the rank of the other team member. The 57 pairs with the lowest combined rankings are allowed to compete in a Grand Slam.
Qualifiers
Out of the 128 players that get to go to the Grand Slams, only 16 get through by winning a qualification round. It is extremely challenging, as the player has to win 3 rounds before the drawing. Imagine how many matches that could end up being!
So what does a tennis player have to do to qualify for a qualification round? The first 104 singles players will rank based on points alone. After that, there are 119 players (ranked 105 to 232) who could sign up for qualification rounds. Only 16 are chosen. In order for a player to win their qualifying matches and get through an entire Grand Slam, they would have to win 10 matches in a row. That is no easy feat.
It is made even harder because there is no rest. Right after winning the qualification rounds, a player moves right onto the Grand Slam. However, in 2021, Emma Raducanu made history by being the first ever tennis player to win the Women's Singles draw after qualifying for the Grand Slam. She won 10 matches in a row and didn't lose a single set.
In women's doubles qualifiers, there are 3 rounds and 96 entrants. If there are vacancies in the third round of matches, those teams that won in the 2nd round are given another chance.
Wildcards
Now for wildcards, which make up 8 or 9 spots. Wildcards are awarded to players by the tournament committee. Sometimes, these wildcards go to players who generate a large crowd or who are considered a local favorite. That said, wildcards are never given to players who have entered the qualifiers and lost.
Here are some reasons a player may receive a wildcard:
The tournament is taking place in your home country
The player won a special tournament previously and was awarded the wildcard as a reward
They are a promising talent
Large crowds are drawn to the player's matches
They are a tournament legend who has won a title previously
The player was once ranked much higher
The second point is one of the reasons why many tennis players join specific tournaments. The following list shows which events award wildcards to Grand Slams:
Australian Open Wildcard Challenge – USTA awards American men and women who win the Australian Open Wildcard Challenge with a wildcard to the Australian Open.
Wimbledon – The Challenger tournament is held one week before Wimbledon. Traditionally, the winner of the tournament receives a wildcard.
US Open – Those who have won smaller tournaments in the US prior to the US Open are invited to the USTA US Open Wildcard Challenge for a shot at winning a wildcard.
Roland Garros Wildcard Challenge – A pro clay court is used for a chance at winning a wildcard to the French Open.
Exchange Wildcards
Another way wildcards are utilized is through exchanges, which add diversity to certain Grand Slams. For example, during the Australian Open, the Australian officials may present a French tennis pro with the wildcard. Then, when the French Open takes place a few months later, the French officials offer a wildcard to an Australian player.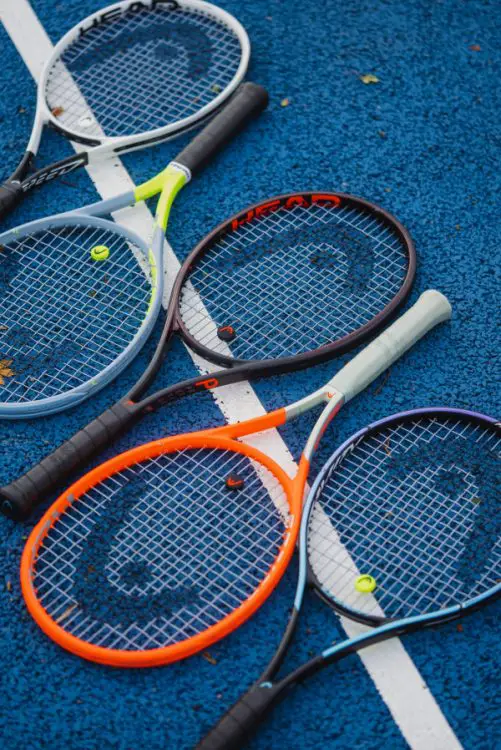 The downside to these exchanges is that French, Australian, and American players tend to receive them, which comes at the expense of less influential countries. In recent years, more wildcards have been presented to tennis players based on their talent, rather than where they come from.
Are There Any Pre-Qualifying Tournaments?
Yes, there are pre-qualifying events that can assist up-and-coming professionals gain points to increase their rank. Many of these tournaments also offer tournaments. As mentioned earlier, some of these pre-qualifying tournaments have wildcards as a reward. The USTA hosts a number of these events to draw in talent. The ITF also has pre-qualifying tournaments.
Attending pre-qualifying tournaments is a smart choice for tennis players who are looking to make a name for themselves. Not only do the USTA and ITF work with organizations like the ATP and WTA, but they also provide rich experience. Plus, the chance to win a wildcard makes any pre-qualifying event a great investment.
For fans, pre-qualifying tournaments are just as exciting to watch as qualification rounds or Grand Slams. You get to see a lot of new faces—some who may be playing at the next Grand Slam.
Qualified to Play and Win
What is a tennis qualifier? Depending on the context, the qualifier could be someone who has qualified to play at one of the four Grand Slams. It could also mean the qualifying match that would send someone to a Grand Slam. There are a couple of ways to qualify for these prestigious tournaments, including receiving a wildcard or having a high enough rank. So are you going to attend a pre-qualifying event any time soon?