Hey! This site is reader-supported and we earn commissions if you purchase products from retailers after clicking on a link from our site.
While the sport of badminton is constantly evolving and the top players change frequently, occasionally it can be interesting to look at the best badminton players in the world and examine their play style and badminton racquets.
This is a list of the top 5 badminton players in the world as ranked by the Badminton World Federation as of April 26th, 2018.
#1 Viktor Axelsen
At the ripe old age of 24, we have Viktor Axelsen from Denmark. Born in Odense, Denmark, Viktor Axelson just celebrated his 24th birthday on April 1st. He has ranked the #1 men's singles player in badminton by the badminton world federation since September 2017. One of the main aspects of Viktor that makes him so difficult to compete against is his staggering 6' 4" height.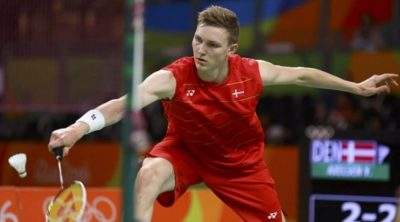 Viktor Axelsen is currently sponsored by Yonex and plays with the Yonex Arcsaber 11 3UG4. This badminton racquet incorporates carbon nanotube to reduce weight while maintaining stability and flexibility. The Arcsaber 11 is especially known for it's capability to balance offense and defense and it's skill for smashing shots.
#2
Son Wan Ho
A 29 year old from South Korea, Son Wan Ho is ranked #2 in the world at the time of this writing. After starting to play in elementary school, he discovered a skill for badminton that has taken him to two Olympics and numerous medals. He currently trains 6 times a week for 5 hours each day in the hopes of achieving the #1 ranking and winning an Olympic medal.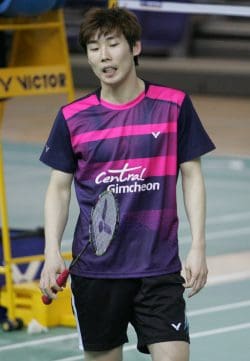 Victor sponsors Son Wan Ho and provides him with the Victor Meteor X80 racket to play with. The Victor Meteor X80 is made out of a mix of graphite and nano resin for the shaft and a combination of graphite and carbon for the frame. This badminton racket is primary made for people who have enough power but are looking for control.
#3
Chen Long
The reigning Olympic champion, Chen Long is currently ranked #3 in the world for badminton men's singles. He is 29 years old and is 6' 2" tall. He has won the world championship twice and in 2016, took home gold after the 2016 Rio Olympics. In the Olympics, he faced Son Wan Ho in the quarter finals and defeated him in a close match.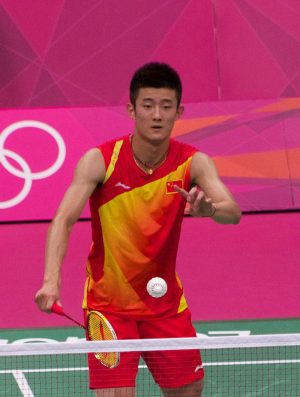 Chen long is sponsored by Li-Ning and plays with a special edition of racquet made for him. This pro badminton racket is specifically aimed at players who excel at offensive styles of play.
#4
Shi Yuqi
From China, Shi Yugi is only 22 and sitting at the top of the Badminton World Federation's rankings at #4. He won his first SuperSeries title in October 2016 in a close match and has proved since then that he is a serious contender for the top spot in men's singles badminton. In 2017 at the All England Open, he beat Lin Dan (6 time All England Open champion) to reach the final. More recently, he repeated this impressive accomplishment at the 2018 All England Open, defeating Lin Dan in the final to win the All England Open for the first time in his career.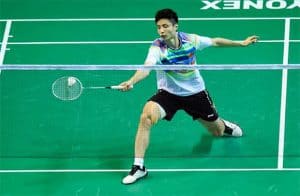 Shi Yugi currently plays with the Li-Ning Turbo Charging N7 badminton racket. The Turbo Charging N7 racket is slightly head heavy and is slightly stiffer than most badminton racket. One aspect that a number of players like about it, is how quickly it flows through the air. This allows players to quickly get set up for their shots and strike with precision.
#5
Kidambi Srikanth
Born in India, Kidambi Srikanth is only 25 and is the #5 badminton men's singles player in the world. He began playing in 2001 and made his professional debut in 2008. By 2012, he was the India National Badminton team. In April 2018, he was briefly the #1 badminton player in the world but quickly dropped back to #5.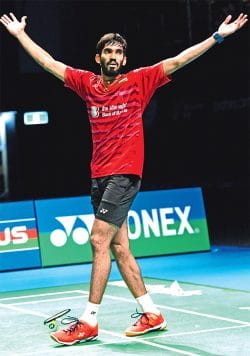 Kidambi is sponsored by Yonex but currently plays with the Li Ning Turbo Charging N9. The turbo charging moniker refers to the aerodynamic design of this badminton racket series. This makes the Li Ning Turbo Charging series easy to swing through the air with minimal air resistance. The N9 is specifically aimed at offensive players who want a badminton racket that can hit the shuttle with power.