Hey! This site is reader-supported and we earn commissions if you purchase products from retailers after clicking on a link from our site.
For anyone who enjoys the sport of tennis, becoming a tennis umpire may seem like a dream job. It's a chance to get a close look at some quality play while at the same time getting paid – a win-win situation! 
The thankless nature of the job may not be right for everyone, but it's a great opportunity for those willing to put in the effort and move up the ranks. But, exactly how much do tennis umpires get paid?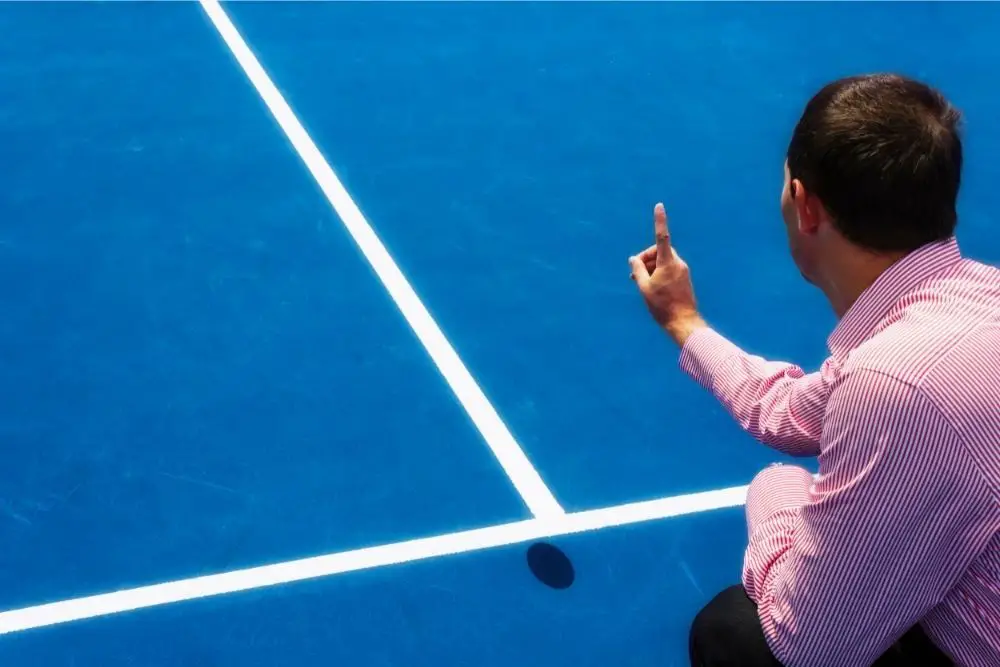 Professional tennis umpires at the low-level tend to make around $30,000-$40,000 per year. However, once an umpire gains more experience and begins to move up the badge level, they can sometimes triple this amount by umpiring in Grand Slam tournaments and other big competitions. 
This guide will take a more detailed look at how much tennis umpires get paid, including the opportunities available at the bronze, silver and gold badges. 
Opportunities At The Low Level 
Tennis played at low levels doesn't rely on umpires at all. This can be incredibly frustrating for aspiring umpires looking to gain experience as opportunities aren't as fruitful as one might expect. 
When these occasions do arise, more often than not the earning opportunities are relatively low. Unfortunately, this is part of the process for any aspiring umpire in the sport.  
In terms of international tennis umpiring, there are three separate levels of certification. In order to participate in any international tournament, an umpire must pass Level Three. Once this happens, they earn a bronze badge which gives them the opportunity in some low-level tournaments. 
At these minor competitions, the emphasis is on the experience rather than earning money. There's a fair amount of variance in pay, but some tournaments pay as little as $20-$30 per hour.
As these opportunities are very low-level, it can sometimes be difficult for umpires to get there as they often take place in remote locations. 
Opportunities At The Mid-Tier 
Progressing to a silver badge and taking part in mid-tier tournaments is when tennis umpires feel like they can start to see the light at the end of the tunnel. Not only do the rates of pay go up, but the opportunities are also greater and the chances of making umpiring a full-time profession increase. 
The key to success at the silver level of tennis umpiring is consistency. Not only do umpires need to show up consistently to tournaments, their calls in matches also need to be consistent.
This is because, at the end of each year, the ATP, WTA and ITF analyze umpires and make their decisions based on what they find when comparing notes and crunching numbers. 
The most challenging part of this stage is the fact that everyone is working towards the same goal and there are only a few spots available at the gold level. Therefore, it's not uncommon for good umpires to get stuck at this level for several years.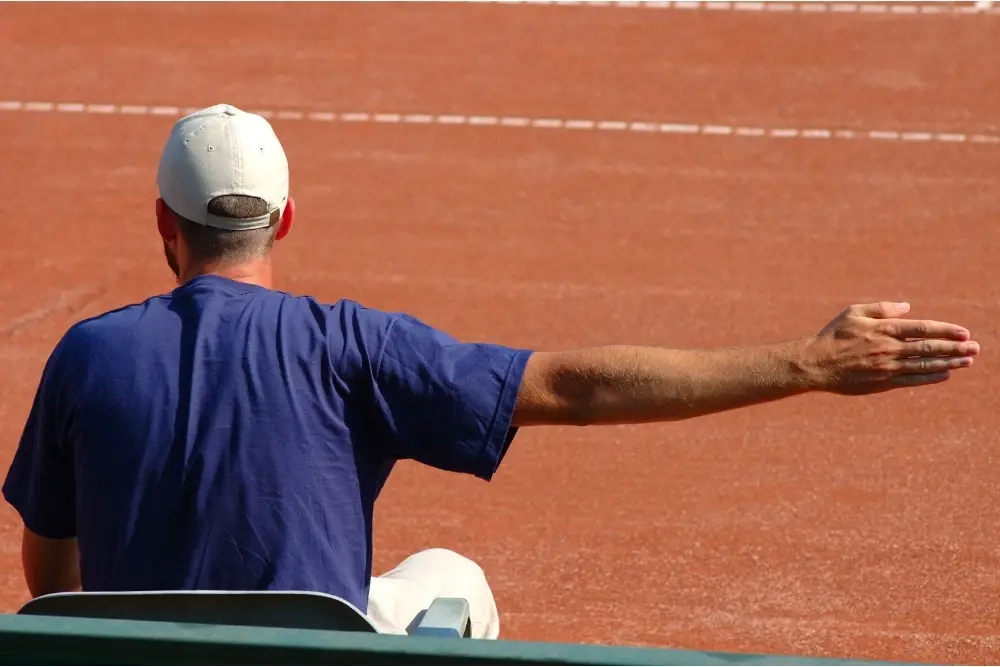 Achieving The Gold Badge 
At this stage, some brilliant opportunities become available. There are roughly 30-35 gold badge umpires every year who get the top matches to take charge of.
So, if you're ever watching a match on a show court at a major tournament, it's incredibly likely that a gold badge umpire will be calling it. 
These umpires face the most scrutiny, get paid the most money, and even become reasonably well known by fans. Since each umpire has a different personality and will control a match slightly differently, their interactions with players can create a reputation. 
In terms of pay, full-time gold badge umpires can make up to $100k per year. Umpires at this level will also look to get a full-time contract with the ITF (International Tennis Federation) so that they can have a little more stability and consistency throughout the year. 
The limit on 30-35 spots per year makes it extremely competitive in terms of staying sharp and maintaining gold status. For example, umpires who face complaints and make some high-profile mistakes may end up being dropped down or used primarily for lower-level matches. 
Grand Slam Pay 
The four Grand Slams (Australian Open, French Open, Wimbledon and US Open) are considered the biggest events in tennis and generally offer the largest paydays. Therefore, it's hardly surprising that it's the goal of every tennis umpire to call matches in the latter stages of these tournaments. 
On average, the Grand Slams pay umpires up to 3-4 times the amount of money they earn on tour at other events. These rates continue to increase every year, with Grand Slam organizers trying to do everything in their power to keep umpires satisfied and happy during the two weeks of competition. 
More often than not Wimbledon is the highest-paying Grand Slam tournament. What's more, they also do a great job of looking after umpires by providing excellent accommodation and other useful perks that give them something to look forward to each summer. 
Is The Pay Worth The Effort? 
This question divides opinion. Some people believe that tennis umpires are underpaid considering some of the heat that's thrown their way whenever something goes wrong. Recent outbursts from Serena Williams and Nick Kyrgios are prime examples of this. 
Other people believe that the job of a tennis umpire is becoming increasingly more irrelevant, considering all the technology that's now available. Moreover, they also have line judges at major tournaments who take care of most of the calls. 
Umpires might make a few calls, and even overrule some decisions from time to time, but not enough in the eyes of some people to justify their job and pay, compared to just using technology instead.