Hey! This site is reader-supported and we earn commissions if you purchase products from retailers after clicking on a link from our site.
The Arcsaber 11: a highly popular racket, widely used by many professional and amateur players. But what is all the excitement? Why do so many people love this racket?
It's simple really: players like to hear the crack of a bird against strings as they jump to smash it back; they want to feel the power behind a push or kill shot. The Arcsaber 11 provides this.
| IMAGE | PRODUCT | SIZE | WEIGHT |   |
| --- | --- | --- | --- | --- |
| Powerful | Yonex Arcsaber 11 | With a large head and large power, this badminton racquet is perfect for singles & doubles play. | Very powerful but at the expense of weakness on dropshots | Check Price |
Yonex Arcsaber 11 Specifications
Flex: Stiff
Frame: H.M. Graphite, Neo CS CARBON NANOTUBE, SONIC METAL
Shaft: H.M. Graphite, Ultra PEF
Weight / Grip Size: 3U (Ave.88g) G4,5…..2U (Ave.93g) G4,5
Stringing Advice: 3U 19-24 lbs, 2U 20-25 lbs
Yonex Arcsaber 11: Advantages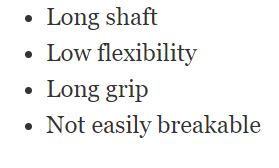 The Arcsaber 11 is a balanced, well-rounded racket, but upon playing with it consistently you start to realize it is meant for power. When I received the racket and eagerly opened the box, I felt how sturdy and firm the racket was. The flexibility is low, and it has a long shaft and grip.
The Yonex Arcsaber 11 features a long shaft allowing players to easily reach difficult shots. The Arcsaber is also very stiff which means all of your power will go into the shuttle and not into bending the racquet. The long shaft also features a long grip which makes it easy for players of any size to grip the badminton racquet.
Unlike some other badminton racquets, the Yonex Arcsaber 11 is also very durable. This badminton racquet can survive brushes with the floors, wall, and whatever else you may strike while playing badminton.
Yonex Arcsaber 11: Weaknesses
As I said before, the Arcsaber 11 is probably best used as a power racket. The major problem in this opinion, however, is the fact that the racket head is large. In my experience, this is typically associated with rackets made for control. A large head means a bigger sweet spot, which means less power in the sweet spot as the tension is more spread out across the face of the racket.
Another argument that rises is that the Arcsaber is evenly balanced, which is also normally a feature of control-based rackets. Most power racquets tend to be head heavy to allow for a more powerful swing.
How I Use the Arcsaber 11 Badminton Racquet
The Arcsaber 11 is my go to racket every time I play. I'm tall which gives me a height advantage and lots of power. After just a few hours playing with this racket, it revealed the power that is hidden within its' frame.
Smash after smash my shots soared into a player's body or through their racket. It has made my back court doubles play really powerful and reliable.
Sadly, my front court and drop shots have slightly disappeared, and in my opinion I think it's the racket.
Of course there are always user errors to be accounted for, but I feel the racket for the most part, being longer and a bit on the heavier side, has made my touches a little too light.
So be warned, if you do buy this racket, be prepared to work on front court and drop shots a little more to compensate for a change.
However, if you're an aggressive player who is looking for one of the best badminton rackets for smashing, look towards the Yonex Arcsaber 11.
Who should buy the Yonex Arcsaber 11?
I recommend this racket for aggressive and power players, i.e. people who have a good smash, or need that extra reach across the court. People who play singles, this is the racket for you.
It is very long, and is extremely easy to clear and hit power shots with. If you are going to play doubles with this racket, I would really only use it if you know you are going to be moving be regularly playing in the back court.
Front court is it's weakness, and it may be hard to use with control shots.
Yonex Arcsaber Overall
8/10 Stars
Long racket
Large head
Long grip
Even balance
Strong power
Poor control
Good singles/backcourt doubles play
Any questions/comments/counterarguments? Leave a comment down below and let's discuss!