Hey! This site is reader-supported and we earn commissions if you purchase products from retailers after clicking on a link from our site.
Whether you're preparing to watch a tennis match or getting ready to play in your first tournament, you're probably wondering how long a game will last. Unfortunately, there's no easy answer, as tennis matches aren't timed like many other sports. So how long is a tennis game? Let's find out.
Researchers determined that the average set in tennis lasts 40 minutes. Therefore, a best-of-five match will generally last between 2 hours and 3 hours and 20 minutes.
Games, Sets, and Matches
You might hear people ask "how long is a tennis match?" and "how long is a tennis game?" The questions may sound interchangeable, but in tennis, a "game" and a "match" are two different things.
Though we won't go extremely in-depth on scoring and how it works, it's important to know what games, sets, and matches are. If you aren't too familiar with the sport, the difference can be confusing at first:
Game
In tennis, a game is where two players (or teams) play until one player or team wins four points.
Set
A "set" is a group of games. In most cases, a set lasts until one player has won six games.
Match
Most matches last three sets or five sets, and the player who wins the most sets wins the match. In a championship match, the best of five format is almost always used. In some cases, a match also includes a special tiebreaker set.
In most cases, when someone asks about the average duration of a tennis game, they're asking about how long the whole match goes.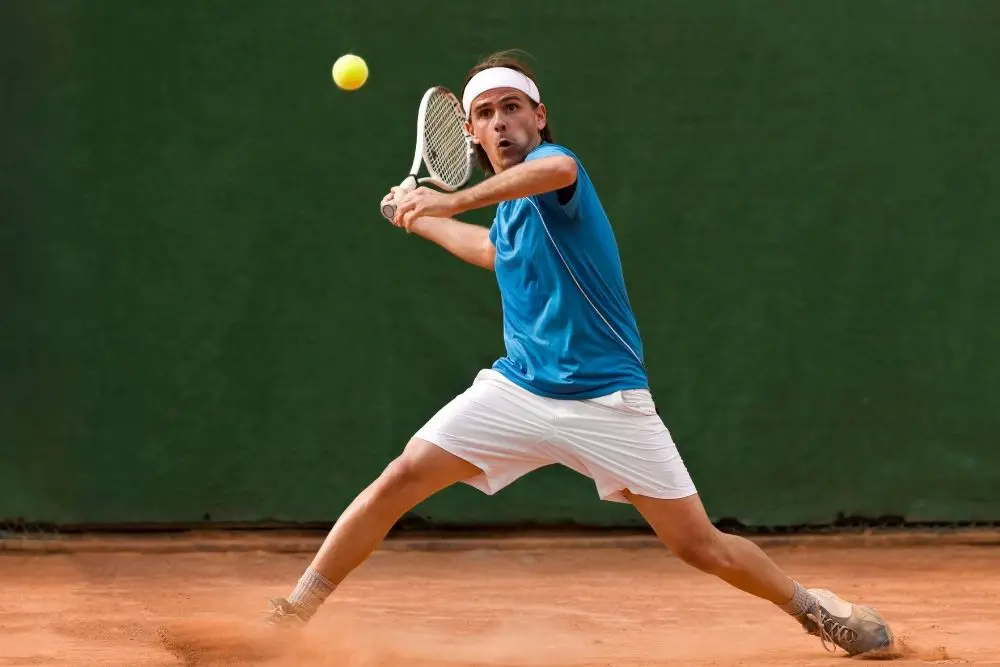 What Factors Impact Tennis Game Length?
In tennis, the average time one match lasts varies pretty considerably. But as we'll see in a minute, there are average lengths of time that are generally accurate if you want to estimate how long a match will last.
There are several factors that may impact how long a match lasts:
Court surface
Weather
Skill level
Tie breakers
Court Surface
The length of your average tennis match is definitely impacted by the court surface. Gras courts like the ones at Wimbledon tend to be faster, so each set played on a grass court is usually quicker. Tennis matches played on grass courts tend to last about 40 minutes per set.
Some matches like the French Open are held on clay courts. Clay courts make longer rallies more common, so sets on clay courts tend to last a longer time. In many cases, each set is considerably longer than 40 minutes.
Weather
Tennis matches can be delayed or paused mid-match if there are strong winds, heavy rain, or snow. Matches won't be formally delayed by just a light rain, but light rain can cause its own type of delay. Especially on grass courts, players may slip or have trouble returning serves.
Skill Level
Tennis matches last longer when two players are evenly matched. When one player is significantly better than another, the better player will usually win points quickly.
The scoring system used in tennis makes a difference here too. In a game, when both players reach 40 points, it's declared a "deuce." After a deuce, a player must win two points in a row in order to win the game. If there are multiple deuces in a match, the match will last longer.
Tiebreakers
In Grand Slams and other high-level games, there are special rules governing tie breakers. That's because in Grand Slam games, players are evenly matched and there's a good chance the matches could last forever.
Usually, at a 12-12 or 6-6 tie (depending on the tournament), there is a seven-point tiebreaker. The seven-point tiebreak is a separate game where the first player to score seven points wins the match. That being said, tie-break procedures vary depending on the type of match.
How Long Is a Tennis Game?
When you understand the rules of tennis, it gets easier to understand why some recreational and professional tennis matches are over quickly and some take a very long time. If you want a quick rundown of the rules, check out this video:
How Long Is a Tennis Game Set?
Tennis matches are made up of sets. So in order to estimate the length of different formats, we need to know how long a set is.
Fortunately, there's actual research to give us a close estimate! A 2017 research paper used mathematical modeling to determine the average length of a set in tennis. The researchers determined that the average set in tennis lasts 40 minutes.
Three-Set Match
Unsurprisingly, tennis matches that are the best of three sets are shorter than best-of-five matches. If one player wins two sets in a row, then the second one might be the final set.
As we saw above, experts estimate that the average length of a set is 40 minutes. So if a three-set match is decided in two sets, the average total match time would be about 1 hour and 20 minutes.
If each player wins one set and a third and final set is necessary, then the best-of-three match should last about 2 hours. That said, a very close match can last 3 hours or more.
Five-Set Match
Many Grand Slams and other professional tennis matches are decided by a best-of-five approach. The format alone means that the duration of a tennis match decided this way can vary a good bit. A best-of-five match may be decided after 3, 4, or 5 sets. A five-set match will generally last between 2 hours and 3 hours and 20 minutes, depending on whether the players play to the fifth set.
How Long Is a Doubles Tennis Game?
You might be surprised to hear that doubles matches generally take less time than singles matches. That's because there tends to be more volleying at the net and less rallying.
Most doubles matches also use a no-ad scoring system (where there is not a rule requiring one team to score two points after a deuce to win a game. In many cases, a doubles match will last about 70 minutes.
Are College Tennis Matches Just as Long?
NCAA matches follow a universally adopted format. College matches generally are shorter matches, as they also use a no-ad scoring system. A college singles tennis match will usually last 80-90 minutes. A college doubles match will usually last about 35 minutes.
What About High School Games?
How long a tennis match lasts in high school depends on the scoring format being used. But usually, high school tennis matches are played to the best of three. Some matches will also use a super tie break instead of playing the third set as a deciding set. As you can see, it's tough to say just how long a high school match will last. But often, these tennis matches last about as long as college matches.
What's the Longest Game on Record?
Now you know the answer to "how long does a game of tennis last?" But you might wonder how long the longest match lasted. After all, in theory, a match could go on forever without a tiebreaker!
The longest tennis game on record was at Wimbledon in 2010, between John Isner and Nicolas Mahut. The match lasted 11 hours and 5 minutes and was spread out over 3 days.
Luckily, Wimbledon has since introduced a tie-break rule. If the score is 12-12 in the fifth set, the tie-break starts.
Of course, women's tennis matches can go extremely long, too. The longest women's tennis match in history was at the 1984 Central Fidelity Banks International tournament. It was between American tennis players Vicki Nelson and Jean Hepner. The match lasted six hours and 31 minutes.
Can You Ever Tell How Long Your Game Will Last?
Now you know that if you're asking "how long does a tennis game last?" there isn't an exact answer. But we hope that you now have at least a general idea of how long your next match will be whether you're a player or a spectator.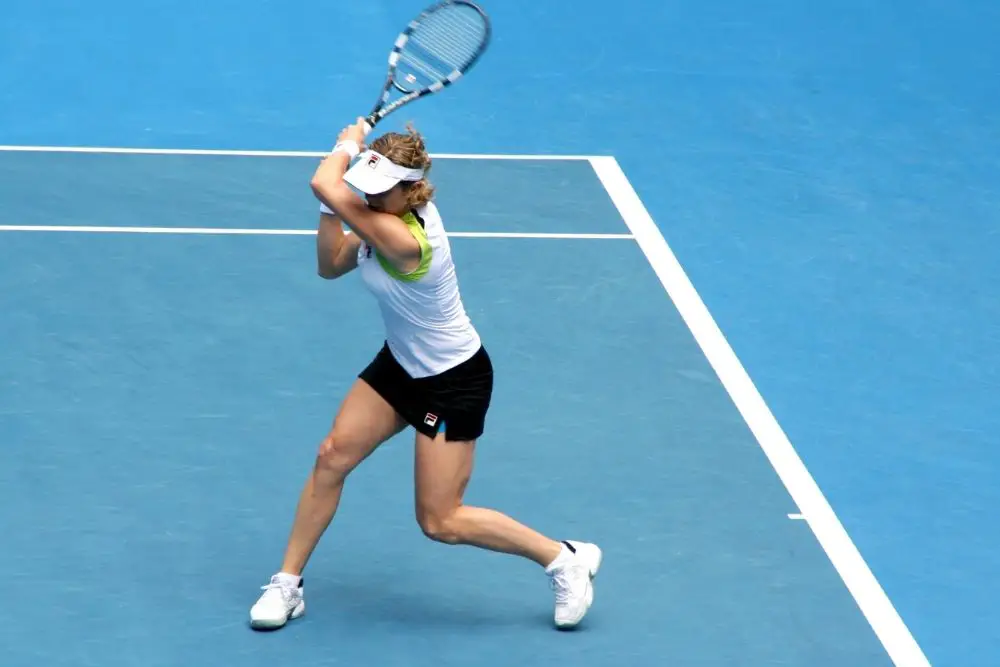 FAQs (Frequently Asked Questions)
How long does a tennis match last?
Lots of factors impact the length of a tennis match, so it's impossible to say just how long a given match will go. But the average length of a best-of-three match is about 100 minutes. A best-of-five match will usually last about 3-4 hours.
Is a doubles match longer than a single match?
You might think doubles matches last longer, but that's not the case. Usually, a doubles match involves more volleying at the net, and that typically shortens matches. On average, a doubles match lasts about 70 minutes.
What is the longest tennis match ever played?
The longest tennis match on record lasted 11 hours and 5 minutes! It was at Wimbledon in 2010. The match was broken up over three days, and John Isner ultimately won. Now, Wimbledon has tie-break rules to ensure a match doesn't go that long again!