Hey! This site is reader-supported and we earn commissions if you purchase products from retailers after clicking on a link from our site.
Tennis is one of the most popular sports in the world and is a huge spectacle with a very long history and a lot of prestige. But is tennis a hard sport to learn and play? Let's dive in to learn the answer.
It's one of the most competitive sports and although the professionals make it look quite easy, there's nothing simple about tennis and it takes a lot of practice to become proficient at the various techniques you need as well as remembering all the rules and being physically fit enough to play.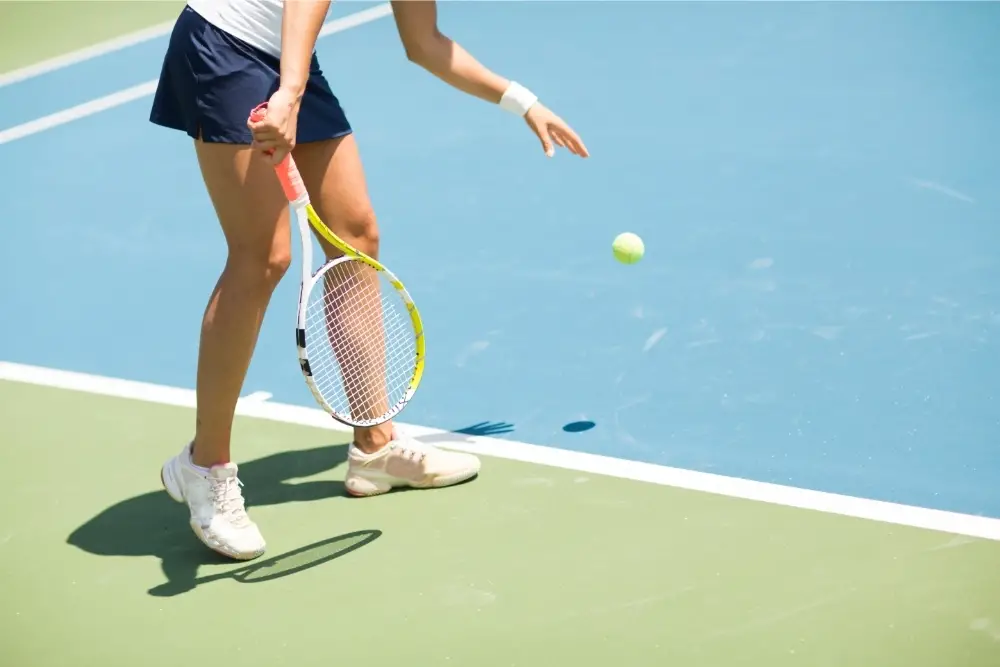 Although tennis seems relatively simple and it's easy enough to tap the ball back and forth, beginners may find even the most gentle and pedestrian attempt at playing tennis very difficult for a host of reasons, one of the most challenging beings that it requires a great deal of precision and good hand to eye coordination which many people are not gifted with or don't use much.
However, while challenging, tennis is one of the most rewarding sports in the world and is a lot of fun once you start to get your technique in order, and it's also a great way to keep in shape as it challenges your body's cardiovascular system in multiple ways, develops strength and also increases flexibility.
Are There A Lot Of Rules In Tennis?
While tennis may look like two people simply hitting a ball back and forth, there are a lot of rules to keep track of if you want to play properly.

There are many more rules for tournament play, however, the key things to remember when playing casually as a beginner is to keep in mind the proper boundaries, rules about the ball going out, serving rules, and how to keep score.

In tennis, the boundaries change depending on the number of players, but for singles, you use the innermost lines at the sides of the court and the outermost lines at the rear of the court.

Another thing to remember is that if the ball touches the line, even just a little, it's considered IN play, and is a valid shot. The ball is only OUT when it's totally outside the court and doesn't touch the line at all.

Another thing to remember is that players serve for the duration of a whole game, and then the next player serves for the following game. A game can go on indefinitely but generally, the player wins by being the first to get to 4 won points.
The scoring system goes from 15 to 30, to 40 and if a player is winning 40 to nothing, (or 40 love, as it's known) and the player scores one more point, they win that game and the server is swapped.

If both players get to 40 -40, then the game enters deuce which is a sort of sudden death situation. At 40 – 40, if a player wins a point they progress to advantage. If that same player wins again then they win the game.
However if a player gets to advantage and then loses the point, the game resets back to deuce and both players get a chance to retake advantage and then win the game, which is how some games can technically go on indefinitely!
Is Tennis Hard To Learn?
Tennis isn't very difficult to learn, however, it is quite difficult to become proficient, and developing good accuracy and power can take a long time to develop if you're wanting to take the game seriously.

Developing the coordination and technique required to play at a good standard often requires some coaching as there are many things to develop, such as good forehand technique, good backhand technique, good serving, good returning, positioning, shot choice, and accuracy.
As you can see there are many things to develop and keep track of in tennis, and developing all these skills to a good standard takes a lot of time, which is why the world's best players start as children or teenagers to become professionals by the time they reach adulthood.
Is Tennis Physically Tough?
Yes, tennis is physically demanding and requires a great amount of fitness, strength, and flexibility.
Tennis is also said to be quite difficult on the joints and many players at the highest level deal with injuries to their knees, ankles, and shoulders due to the repetitive and powerful motions they make to play at this level, and while it's unlikely that casual players will suffer from injuries, it's important to use good technique and play within your limits to avoid potential issues.
The duration of the tennis game also must be taken into consideration. Some matches could last longer than expected.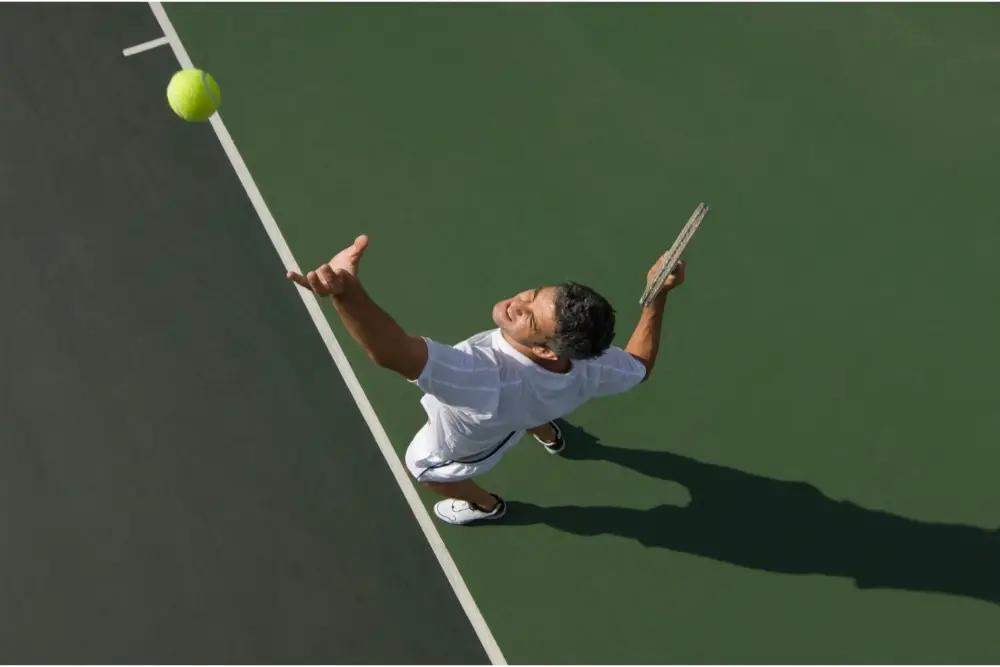 What Is The Most Difficult Thing In Tennis?
There are many difficult techniques in tennis, however developing an accurate and powerful serve is probably the most challenging, and despite years of practice professional players still often miss serves.

The serve requires very precise technique and positioning, and even slight variations can cause problems which is why most players develop an almost ritualistic approach to serving to create as much muscle memory as possible to increase consistency at this tough technique.
How Long Does It Take To Improve At Tennis?
Getting better at tennis really depends on the time you put into it. Practicing over the course of several weeks or months will see you improve your fitness and accuracy a great deal, however, working with a coach will see you improve much quicker.
To get up to a good amateur level of play however you'll need several months of coaching, and likely around a year of regular practice to become somewhat skilled at tennis, however, to become a good tennis player many years of regular practice are required to become truly competitive at the sport which is why pros start so young.
Is Tennis Harder Than Other Sports?
Tennis is definitely one of the hardest sports in the world, and this was proven by ESPN who assessed the demands of 60 different sports and found that tennis was the 7th most challenging sport of them all, even more so than soccer or baseball and far more challenging than sports like golf.