Hey! This site is reader-supported and we earn commissions if you purchase products from retailers after clicking on a link from our site.
Tennis is one of the most strategic sports in the world, and while physical fitness and coordination are incredibly important, shot choice and strategy also play a huge part in what separates elite-level players from each other and is often as crucial or more crucial than fitness and technique alone.
An understanding of the game and what shot to use at the right time is what separates good players from great players, and being able to dictate the play and force your opponent to go where you want them to will win more points for you in a game of tennis than any other technique.
While there are many shots to choose from, and many strategies to use in tennis, in this guide we're going to look at the drop shot specifically, highlighting the technique, explaining it, as well as advising on the best ways to use this shot to improve your game.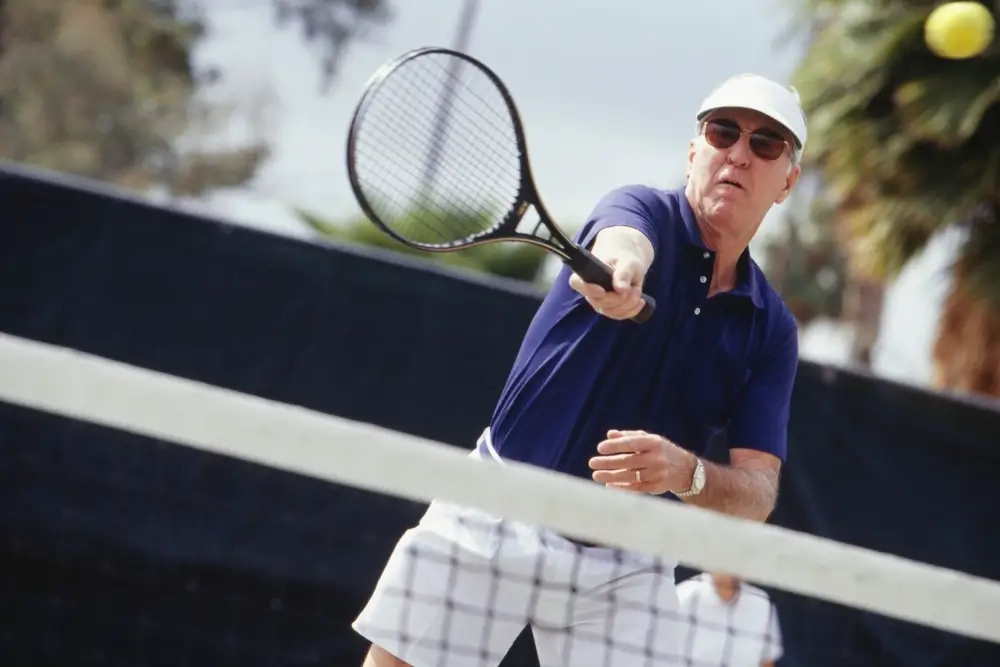 It's a common misconception that tennis players must constantly go for power in their shots, and while power has undoubtedly become one of the most important aspects of the modern game, accuracy and strategy can still turn the tide, particularly for players unable to call on especially powerful forehands or serves.
The short slice and drop shot are two techniques that enable players to throw their opponents off balance and these shots can be lethal, putting your opponent into a forced position and seizing the initiative in a rally or a game.
These shots can also make your opponent doubt themselves and alter their positioning, which can open up other shots and just shows how game-changing a well-placed drop shot can be.
What Is A Drop Shot in Tennis?
The drop shot is when the ball it hit softly and barely clears the net, landing short in their opponents court, usually well within the service box area.
The best drop shots are so soft and well placed that the opponent seldom has the chance to reach the ball before it bounces twice which will win the point, however even if the opponent can dash off the base line and manage to return the shot, it will often be a frantic return that opens them up to a rally ending shot as they will be out of position and forced onto the back foot for the rest of the rally.
Interestingly, one of the best counters to a drop shot is to use a drop shot in return also!
If someone uses a drop shot against you but hits it too hard, the ball will be in prime position for you to use a drop shot of your own.
Oftentimes being close to the net and hitting a much slower ball will allow a return drop shot to be even slower and much more precise, and can be hit in such a way as to make it impossible for the opponent to reach the ball.
This is what makes the drop shot so interesting, when used well it can be very effective, but it can also open you up to the dangers of it if you miscalculate its use.
Technique Tips
When going for a drop shot using the continental grip is key to ensuring you hit the ball in front and get the proper amount of spin and placement on the ball.
This is the same grip you would use on a slice or a volley, and gives maximum control over the racket and the ball.
Another tip is to open the face of the racket when you make contact with the ball, and to reduce your backswing significantly. Both of these tips will reduce the power you put on the ball and will give you the loft you need to get over the net without needing to add more power to the shot.
Disguising these movements until the last moment is a great way to hit a devastatingly surprising drop shot that gives your opponent no chance of returning the ball.
The best way to disguise the drop shot is to fake a standard topspin forehand or ground stroke, and then quickly switch to the continental grip at the last second to place the drop shot perfectly.
It can take some practice to disguise this shot and requires tight technique on both the forehand and backhand, and often players will be better at disguising one than the other.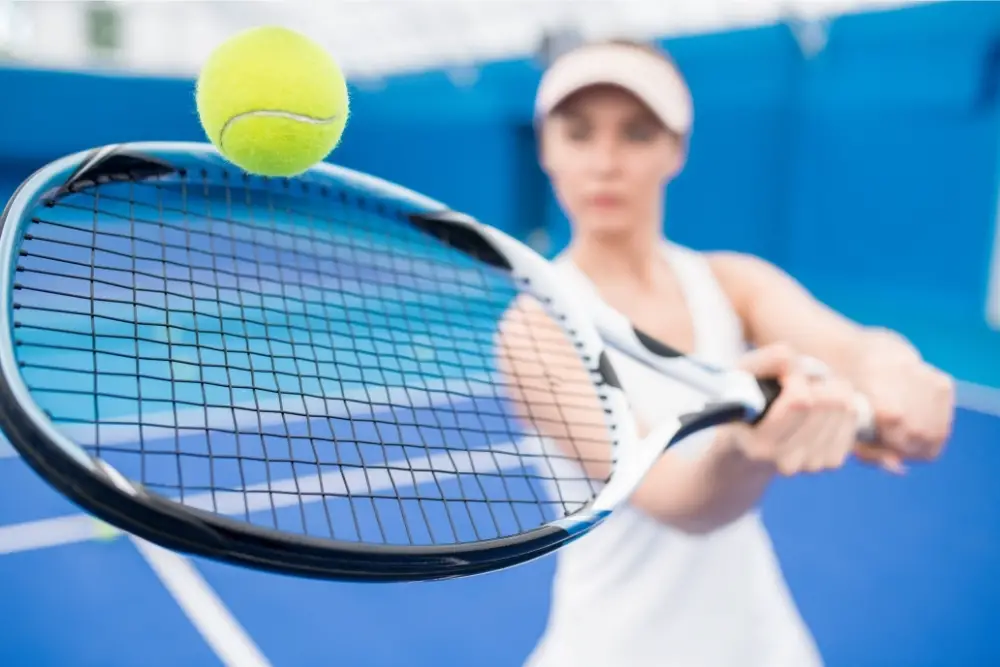 When To Use A Drop Shot
The timing of a drop shot is critical and can be the difference between securing a point or putting yourself on the backfoot and costing a point.
The best time to use a drop shot is when your opponent is out of position. If you've worked them to the edges of the court or back behind the baseline, a drop shot can be nearly impossible to reach and is a great shot to go for in these circumstances.
An alternative option is to work out if your opponent is slow in certain situations, as this will give you some room to place a drop shot.
Many players dislike playing near the net, and if you identify this weakness, the drop shot can force your opponent to close with the net and put them on the back foot.
Another time to use this shot is if you've been using a lot of power shots and need to add some variety. If the option to use a slice or backhand isn't there and you need to take a break from the forehand, a drop shot can buy you a little time to recover, providing this doesn't put you in a bad position.
Finally, as we already mentioned above, using a drop shot to counter a drop shot is a very powerful use of the shot, particularly on drop shots that are poorly hit!