Hey! This site is reader-supported and we earn commissions if you purchase products from retailers after clicking on a link from our site.
Especially if you're new to tennis, you may be learning new terms. "Rally" is one that you'll probably hear frequently. So what is a rally in tennis? And how does a tennis rally shape the game? Let's find out.
What's a Rally?
A tennis rally is simply a sequence of shots hit between players over the net. So if you're playing a friendly game of tennis and are hitting the ball back and forth with a friend before one of you scores a point, that's a rally.
You might wonder when a rally begins. To start a game, the server must first serve the ball to the correct service box. The opponent must successfully return the ball on the other side of the court. Once this happens, the rally has been initiated.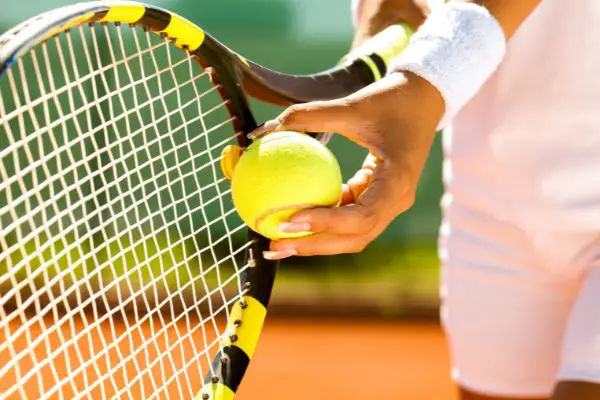 That means if the server delivers a service ace (when the ball is served correctly but the opponent cannot return it), that particular point doesn't count as a rally.
A tennis rally lasts until one of the two players scores a point. Sometimes, a shot will be good enough that one player may not be able to reach it in time. And sometimes, an opponent may make an unforced error where they make contact with the ball but are unable to correctly return it.
The best way to get a sense of the rally tennis definition might be to see one for yourself. Check out this impressively long rally from the 2013 Australian Open.
Rally vs Volley vs Half-Volley
As you begin to learn about tennis, you'll start to learn the difference between different shots or game conditions. Though "volley" and "rally" sound similar, a volley is a shot hit out of the air before it has a chance to bounce. Half-volleys are similar; these shots are hit right after the ball bounces off the court (but before it reaches the apex point of its bounce).
What Impact Does a Rally Have on the Game?
If you're watching tennis, a rally certainly makes the game more fast-paced and exciting! Seeing two players hit shots rapidly back and forth can keep you on your toes as a spectator. Sometimes, a player may try to break the momentum of a rally by deploying an unexpected shot like a drop shot, so you never know exactly what will happen next.
Long rallies can make games more challenging for players. If you're constantly running to and returning the ball, it's very easy to become fatigued.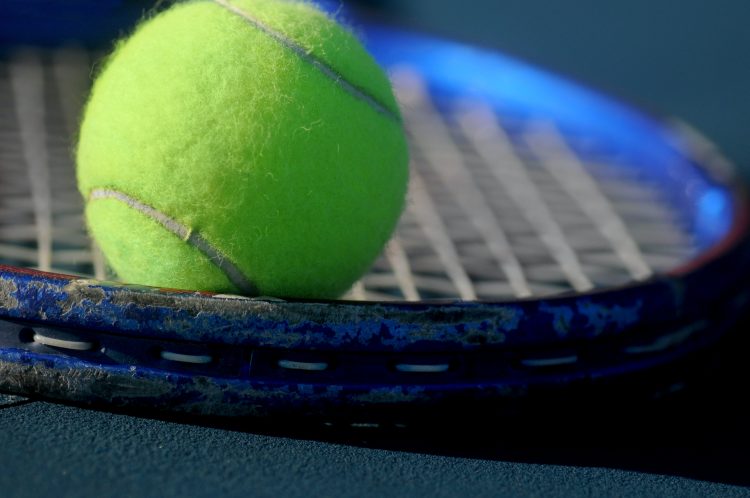 As a rally continues, it also can give the non-serving player a chance to make up for the advantage the server has. When the returner makes a comeback and outscores the server to win a given point, this is known as the "breakpoint."
What's the Longest Tennis Rally Ever?
The most common rally length is a few shots, so many rallies don't go beyond a few minutes. But the longest tennis rally in professional tennis happened in the 1984 Virginia Slims Tournament. The match was between Vicki Nelson and Jean Hepner. During the tie-break portion of the match, the two players entered into a 29-minute rally of 643 shots! The win ultimately went to Nelson. Of course, the tennis match itself will last much longer, the longest tennis match in history being 11 hours and 5 minutes long.
In the non-professional world, the longest rally on record was between two recreational Italian players, Simone Frediani and Daniele Pecci. That rally lasted more than 12 hours and was 51,283 shots in total.
Developing Your Rallying Ability
As you may have already discovered, playing longer points can really wear you out during a tennis match. But now that you know what a rally is, you'll be able to work on your rallying ability. Once you've mastered some grueling rallies in practice, chances are good that you'll be able to maintain your strength even through some of the most long-lasting matches!
FAQ
Still have some questions on the tennis rally? Here are some answers.
What is the difference between a volley and a rally in tennis?
Tennis rallies are when players repeatedly hit the ball to one another over the net. Usually, in a rally, the ball will bounce before it's hit. A volley, on the other hand, is a type of shot where a player hits the ball back over the net before it has a chance to hit the ground.
How many hits is a rally in tennis?
The most common rally length is up to four hits. However, this takes into account age-group players and low-level competitions. Among professional tennis players, rallies can often be 10 hits or more.
How do you do a rally in tennis?
A tennis rally is when you keep the ball in play, hitting it back and forth with your opponent. To rally, you just need to continue hitting the ball back and forth until one of you scores a point. If you're a new player, it may take some practice to develop the ability to rally.
What is a good rally in tennis?
In a good tennis rally, both players are able to run to and hit the ball. Perhaps most importantly, they are also not making any unforced errors. The best rallies end when one player makes a forced error (as opposed to just accidentally hitting the ball out of play).
How long is a rally in tennis?
Since many tennis rallies are short, they often last a few minutes at most. The longest professional tennis rallies are about 30 minutes. However, some of the world's longest rallies have been over 10 hours!