Hey! This site is reader-supported and we earn commissions if you purchase products from retailers after clicking on a link from our site.
Although Asia makes up a large portion of the global population, it is not as much of a hot spot when talking about tennis. Sure, there are some current favorites hailing from Asia, such as Naomi Osaka. But is there anyone else you can name off the top of your head? Let's take a look at the top 10 Asian tennis players of all time. Once you are done reading you will be ready to ace a round of tennis trivia.
1. Kei Nishikori
Japan-born Kei Nishikori is a force to be reckoned with. In 2014, he was the first Asian male to make it to the Grand Slam finals. Despite losing to Marin Cilic, Nishikori made himself known to the world that day. He reached No. 4 in the world rankings in 2015 then went on to grab the 2016 bronze medal at the Rio Olympics. To get that medal, Nishikori beat the famous Rafael Nadal.
Although Nishikori does not hold any Grand Slam titles in either singles or doubles, he has qualified for ATP finals several times. Presently, Nishikori holds the world record for the highest win percentages in 5-set matches. His record is 27-7, and his win percentage is 79.4%.
2. Peng Shuai
Peng Shuai may be retired as of 2022 (due to an incident with the government), but her feats in tennis will live on. She quickly rose through the rankings to reach No. 14 in WTA singles rankings in 2011. In 2014, Peng Shuai became the first Chinese tennis player in history to rank no. 1 in doubles. Throughout the course of her tennis career, she accumulated 23 doubles and 2 singles WTA titles.
Peng achieved many things throughout her career. She won the 2010 Asian Games. At Wimbledon in 2013, she partnered with Hsieh Su-Wei of Taiwan to claim her first major doubles title. In 2014, she won another doubles title at the French Open. However, her best performance is arguably her appearance in the semifinals at the 2014 US Open, when she became the third Chinese singles player to reach that point, following behind Zheng Jie and Li Na.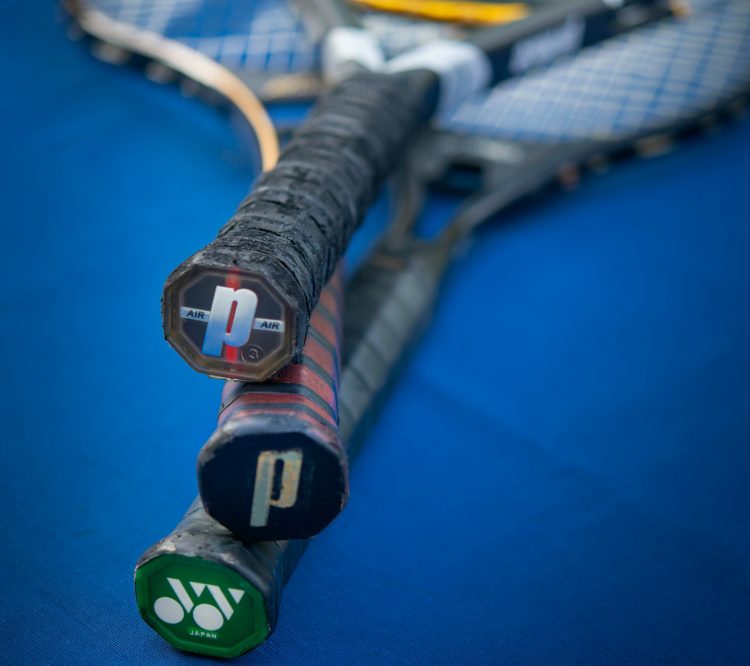 3. Zheng Jie
To this day, Zheng Jie is one of the most successful Chinese tennis players of all time. She has achieved four WTA titles in singles matches and 15 doubles titles. Four ITF singles titles also belong to her. In 2008, Zheng Jie and Yan Zi partnered up to bring home the bronze medal from the Beijing Olympics.
That same year, her ranking in doubles was No. 3 worldwide. She also appeared at the 2008 Wimbledon Championships, reaching the singles semifinals and defeated Ana Ivanovic, who was No. 1 at the time.
4. Ramanathan Krishnan
When talking about the greatest Asian tennis players of all time, you cannot overlook the athletic excellence of India's Ramanathan Krishnan. Born in 1937, Krishnan became one of the leading players in the world during the 1950s and 60s. Known for his unique style of "touch tennis," Krishnan was heralded for strategy play instead of brute strength.
In 1954, he won the Wimbledon Junior championships at 17 years old. Krishnan appeared at Wimbledon in 1960 and 1961 as a semifinalist and reached No. 3 in Potter's amateur rankings. Throughout his career, Krishnan obtained 55 titles in total, but he never won a Grand Slam.
Check out one of Krishnan's tennis matches below:
5. Sania Mirza
Often noted as one of Asia's best female players, Sania Mirza of India continues to have success on the court. She is a former doubles no. 1 in the world and holds 6 major titles under her belt. Although she has retired from singles as of 2013, Mirza was the No. 1 Indian tennis player in the WTA from 2003 to 2013—an impressive run! That makes her the highest-ranked Indian player in the world to date.
In fact, she is only 1 of 2 Indian women to win a tennis title or be ranked above the top 100 in singles. Mirza holds 43 titles in total and more WTA doubles titles than any other current professional player.
6. Kimiko Date-Krumm
As one of the most successful Japanese female tennis players in history, Kimiko Date-Krumm has earned her place on this list. Having turned pro in 1989, Date-Krumm gained much momentum. She reached the semifinals at the 1994 Australian Open, 1995 French Open, and 1996 Wimbledon Championship, though she never took a title home. Date-Krumm did, however, win the Japan Open four times and reached No. 4 in 1995.
Although she retired in 1996, she returned to the courts 12 years later to dominate. Date-Krumm seized the 2009 Korean Open singles title. This made her the second oldest player during the Open Era to win a singles title during a WTA Tour. In 2013, she won 3 more titles in doubles.
7. Paradorn Srichaphan
Regarded as one of the most entertaining Asian tennis players of all time, Paradorn Srichaphan has carved out a name for himself in tennis history. What defined him was his play style and incredible flexibility, which often had time performing impossible maneuvers to keep the ball in play. Aside from being able to pull off a split mid-game (as seen in the video below), Srichaphan also became the first men's singles player from Asia to reach the top 10 in ATP global rankings. His career high was No. 9.
He did not win any Grand Slams, but he did attain 5 career titles, including 1 Challenger and 2 Futures.
8. Li Na
Li Na was the first Asian player to win the 2011 French Open, making her also the first Chinese or Asian to claim a Grand Slam title. In 2014, she went on to win the Australian Open, proving her skills. In fact, Li Na remains one of the few Asian players to have ever won a singles Grand Slam. Her career-high rank was No. 2.
Li Na's professional career ran from 1999 until 2014. During that time, she won 9 WTA singles titles.
9. Mahesh Bhupathi
Some tennis players excel at one form of game or court. Mahesh Bhupathi is an example. While Bhupathi never won a singles title during his entire professional career, he was absolutely lethal in doubles. In 1997, Bhupathi teamed up with Rika Hiraki of Japan and won the French Open. That made him the first Indian to win a Grand Slam. Partnered with Mirza, Bhupathi won another eight mixed doubles Grand Slams.
In total, Mahesh Bhupathi holds 52 doubles titles and is one of eight players worldwide to have achieved a mixed doubles Career Grand Slam.
10. Naomi Osaka
Naomi Osaka may be young and (hopefully) early into her career yet, but she shows much promise. She has reached No. 1 in WTA rankings—the first Asian to hold the top rankings for singles. A four-time Grand Slam champ in singles, Osaka has already beaten many of the records of her predecessors. Presently, she has 7 WTA singles titles, including two titles from the Premier Mandatory level.
One of her defining achievements thus far has been trouncing 23-time Grand Slam champion Serena Williams during the 2018 US Open. That made her the first Japanese woman to triumph in a Grand Slam.
Now You Know Your Asian Players
There you have it: the top 10 Asian tennis players of all time. Which ones did you recognize? From Indian superstars to Japanese powerhouses, Asians continue to surprise tennis fans all the time. Hopefully, in the future, there will continue to be such a diverse range of professional players with a variety of play styles to watch.