Hey! This site is reader-supported and we earn commissions if you purchase products from retailers after clicking on a link from our site.
Pickleball, as many of our readers will already know, is a paddle ball sport that comprises elements of several popular racket sports, including tennis, table tennis, and badminton.
In recent years, pickleball has become increasingly popular in the United States. At the current time, research suggests that over 3.3 million people play pickleball on a regular basis in the U.S.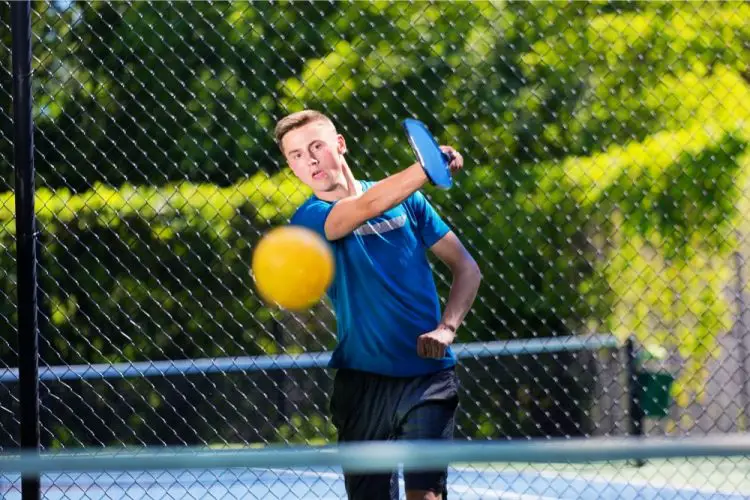 The increasing popularity of Pickleball and the buzz around the 2021 Olympics has led many people to wonder whether Pickleball is, as yet, an Olympic sport. If not, the big question is: will it ever be?
We'll be addressing these questions in-depth in today's article, so stay tuned!
Olympic Sport Prerequisites 
Before we reveal whether or not Pickleball is currently an Olympic sport, let's take a look at the existing prerequisites for a sport becoming part of the Olympics. 
For a sport to be considered for inclusion in the Olympics, the Olympic Charter demands that a sport be played by women in at least 40 countries and 3 continents across the globe. The sport must also be played by men in 75 countries and 4 continents. This is a pretty high demand, to begin with. 
However, the prerequisites for a sport to be included in the Olympics don't stop there. The Olympic committee must also come to the agreement that the new sport will contribute 'appeal' and 'value' to the Olympics. 
Finally, the sport cannot be a purely mental endeavor and it must not rely on mechanics. Car racing and chess, for example, cannot be included in the Olympics, despite being otherwise recognized as sports. 
The Current Status of Pickleball 
So, is Pickleball an Olympic sport? The answer is, not yet. 
Pickleball has an International Federation, in which 37 countries are currently involved. That's 38 countries short of the playing requirement for men, and 2 short of the requirement for women. 
With that being said, Africa is the only continent on which Pickleball isn't being played right now. That means that Pickleball is played on 6 out of 7 continents, which surpasses the continent-based requirements for Olympic inclusion. 
When it comes to the other rules that dictate whether a sport can be raised to Olympic level, Pickleball scores relatively highly. It's not a purely mind-based sport, and there is no mechanical element. 
The addition of value and appeal to the Olympics is, of course, quite subjective, but for the 3.3 million people who play Pickleball regularly and for those who enjoy watching matches and tournaments, the appeal and value of Pickleball are certainly clear-cut. 
Will Pickleball Ever Be An Olympic Sport? 
Just because Pickleball isn't classified as an Olympic sport yet, doesn't mean it won't be in the future! In fact, there are many encouraging signs that Pickleball might be an Olympic sport in years to come. 
For one thing, Pickleball already meets the requirement of being played on 3 or 4 continents. Pickleball is already played across the globe, with the exception of Africa. 
Admittedly, Pickleball is currently not played in nearly enough countries to be considered for the Olympics. When it comes to men's Pickleball, the sport would need to be played in an additional 38 countries. For women's Pickleball, an extra 2 countries would be needed. 
However, it's important to note that both the men's and women's requirements need to be met in order for a sport to make it to the Olympics. Therefore, Pickleball will not be considered for Olympic inclusion until 38 more countries adopt the sport.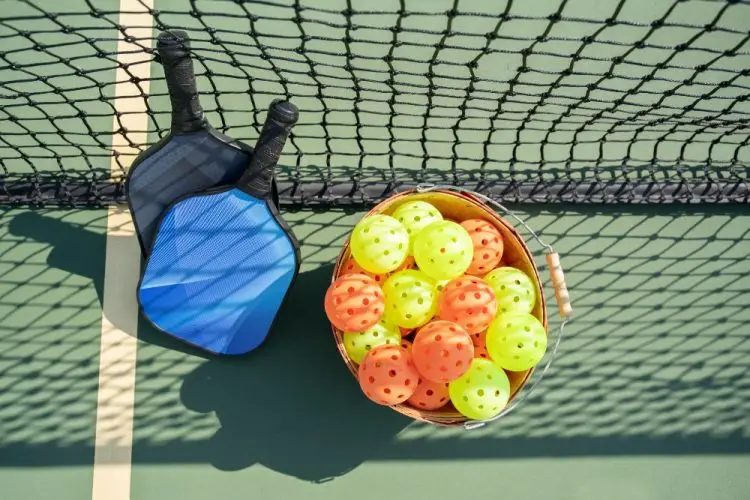 So, it's clear that Pickleball still has some way to go before it meets the Olympic prerequisites. Despite this, as we mentioned earlier, 3.3 million people are currently playing Pickleball in the United States. Given that the sport was founded in 1965, that makes Pickleball the fastest-growing sport in the U.S. 
If Pickleball continues to become more popular and widespread on a global scale, to the point that it meets these quantitative requirements, it's likely that the qualitative requirements for Olympic sports (value and appeal) will also be considered to be fulfilled.
It's also worth bearing in mind that the chances of any growing sport being included in the Olympics are enhanced by existing Olympic sports being dropped from the program. 
Now, it's not very common for sports to be dropped from the Olympics. For context, in the 125 years since the first (modern) Olympic games, only 10 sports have been removed from the competition. These include motor boating, cricket, croquet, polo, lacrosse, and tug of war. 
However, recently, the Olympic committee has considered dropping some sports to make room for new ones. Wrestling, taekwondo, and pentathlon have all been considered or recommended for dismissal, although ultimately, all have remained in the competition. 
All in all, the track record of sports being removed from the Olympics suggests that dismissals in the near future are unlikely.
With that being said, that doesn't necessarily mean there won't be room for Pickleball in future Olympics if its popularity continues to expand.
For example, despite not removing any sports in 2016, the committee voted to add karate, softball, surfing, skateboarding and climbing to the 2020 (2021) games. 
Ultimately, while it's difficult to say how long it will take Pickleball to rise to the level of widespread popularity required by Olympic standards, the rapid progression of Pickleball thus far bodes well for its inclusion in future Olympic games. 
Final Thoughts 
To bring together the points we've discussed today, the bottom line is that Pickleball is not yet an Olympic sport. Before Pickleball can even be considered for inclusion in the Olympics, it will need to be played in at least 38 more countries around the world. 
With that being said, the progression of Pickleball to date indicates that the sport has a fighting chance of making it to the Olympics in the future.
As the fastest-growing U.S. sport, already played in 6 out of 7 continents worldwide, Pickleball is likely to continue to gain popularity at an impressive rate. 
When Pickleball reaches the threshold of being played by men in 75 countries and by women in 38 countries, it is highly likely that the sport will become a contender for the Olympics.