Hey! This site is reader-supported and we earn commissions if you purchase products from retailers after clicking on a link from our site.
If you take your pickleball game seriously, you'll need to make sure that you have everything in your trickshot arsenal to make sure that you keep your opponent on their toes. This is where the dink shot comes in handy.
This is when you dink the ball over the net to force your opponent to dive forward for the ball. Not only is this designed to make your pickleball opponent miss the shot, but it is also meant to tire them out throughout the game.
This type of shot is meant to wrong foot aggressive players, as they will often overshoot on a slow ball, causing them to knock the ball out of the court. It is very difficult to hit a slow-moving ball with a lot of power.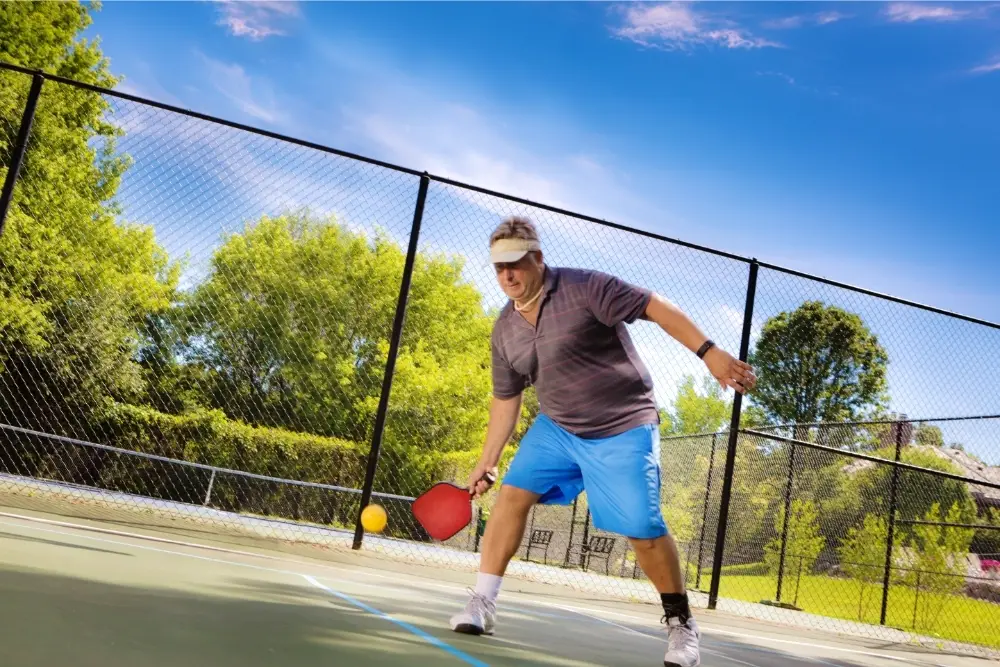 So when is the best time to use a dink shot? How can you employ it successfully? What is the best time during a match to perform a dink shot? What move can you follow it up with? How many times should you use a dink shot in one match?
Well, if you want to know the dink shot inside and out, then we would suggest that you keep reading.
We have everything that you need to get you started with one of these shots. We also give you the philosophy behind the sink and whether you should apply it to your next pickleball game.
What Is A Dink Shot?
This is a very soft and controlled shot that is designed to get the ball just over the top of the net and into the no-volley zone. This is very important for varying your game and keeping your opponent guessing.
If you keep playing hard shots all the time, your opponent will soon get wise to your tactics.
By getting it just over the net, you'll be forcing your opponent to leap forward and try their best to match the energy of the shot. The move is particularly devastating if you have been powering the ball back and forth for the entire length of the court.
Why Would You Want A Dink Shot?
This is to offset an opponent with a particularly strong shot. If you can see that your opposite number is quite an aggressive player, then one way to throw them off balance is by giving them a nice and gentle shot that they might not be accustomed to handling.
Switching gears from a high, energy-intensive shot might be quite difficult, especially if they are used to the more powerful shots. This is also good to use if the ball is traveling from a downwards trajectory. This is because it is hard to hit a ball with your wrist arched upwards.
You should also use a dink shot to match a dink shot. It will be harder to smash a ball with the full force of your wrist, especially if the ball is traveling at high speed.
Some experts in the pickleball game do not give the dink shot much credit. Some say that it is only for players who cannot drive and rally, rather forcing the opposing player into a mistake.
However, this shot does take a high degree of skill, and can actually be part of a longer plan to make the opposite player work for the ball.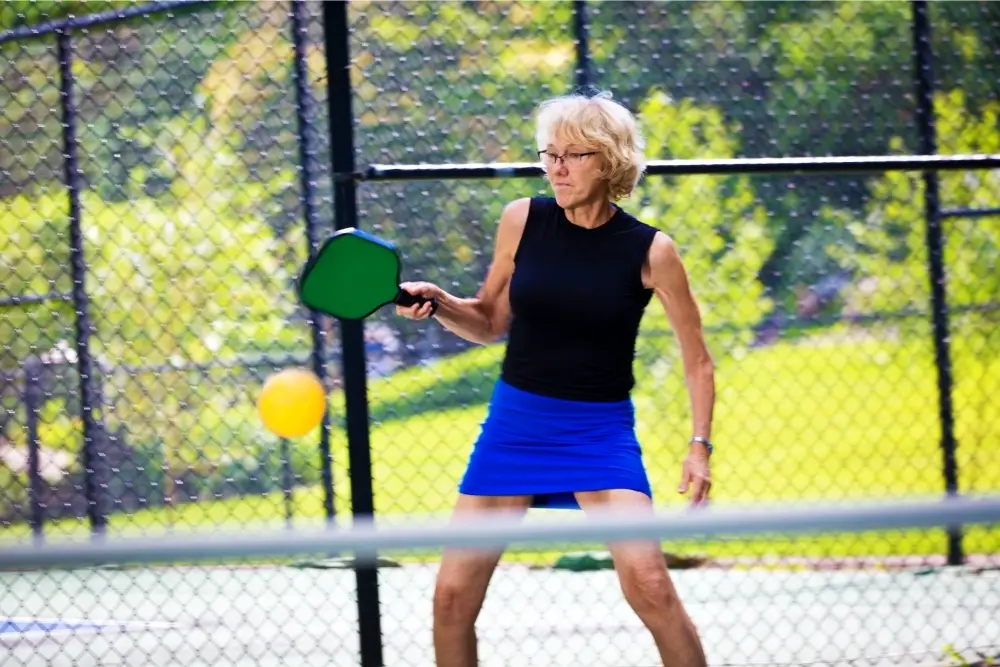 What's The Best Moment To Use A Dink?
Usually, you'll want to use their shot in combination with many other shots. Here is a breakdown of a shot sequence that might certainly come in handy when you are up against a player who has a powerful yet inconsistent shot pattern:
First off, serve. This will be your first shot.
For the second shot, really drive the ball home, deep into the middle of the court. This will be very important when you are trying to establish a rally of shots.
Follow this up with a drop shot. You'll probably have established a rally by this point, with both players at either end of the court. You'll want to keep driving the ball and hold your player at the other end of the court. This way, you'll keep them far away from the net.
This is where you employ the dink shot. You'll want to make the other team really dive from one of the courts to the other. Hopefully, they will either miss the shot or just manage to make it over the net.
If the ball does come back at you, most likely it won't have a lot of power behind it. This is where you blast it to the other end of the court, really giving your opposing team member that full-bodied workout.
More often than not you'll only have to dink the ball a few times. It is no fun getting into a dinking battle with another player, as it is very gentle and slow and not that engaging.
This is meant to be within a varied combination of shots that are designed to keep your opponent working like a dog throughout the match.
The dink shot really shows that you are a sophisticated pickleball player with an impressive index and knowledge of combination shots.
Having a dink shot in your trickshot bag is very important, especially when you are graduating from a beginner to an intermediate player.
Our Final Say
We hope that our knowledge of dink shots has given you everything that you need to elevate your pickleball game. Dink shots can really help a player to progress, keeping the other side of the team guessing.