Hey! This site is reader-supported and we earn commissions if you purchase products from retailers after clicking on a link from our site.
There are many things that characterize a great tennis player, and there are several traits and qualities that can be found among almost all of the very best players, which sets them apart from players who aren't quite as good.
Success in this incredibly challenging sport relies on a staggering array of different traits and finding all these traits in one person can be very difficult, and it can be even more difficult to develop them over a long period of time with so many different temptations and difficulties that stand in the way of success and greatness.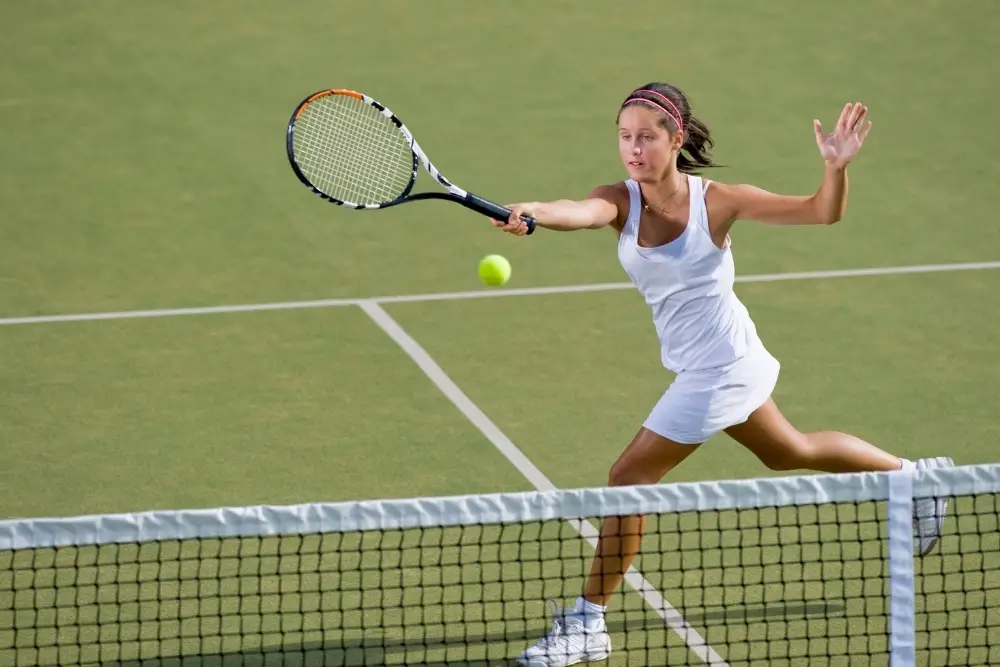 We're going to break down some of these key traits, indicating why they're so important and how they set apart average players from the very best, as well as some tips on how to improve these traits or work on them in yourself and your own game!
Dedication and Determination
One of the universal truths about good tennis players is that they are incredibly determined and dedicated. Tennis is a very difficult sport and requires many years of high-level practice to become competitive at, and this requires an incredible amount of dedication to persevere with.
Training, maintaining your fitness, and facing challenges and disappointments are all a part of becoming good at any sport, but it can be even more difficult in tennis as there are no places to hide on a tennis court, and dealing with these challenges over the course of several years, especially formative years such as one's youth, makes this one of the single most important attributes of a successful tennis player.

The will to improve, to take losses, and come back stronger as well as facing criticisms are all a part of this and not everyone has the ability to face down these difficult processes, and the moment you find yourself unable to handle them is usually the end of your progress as a tennis player or aspiring sportsperson.
Mental Toughness
While this has a little in common with dedication and determination, we've categorized this as a separate trait because tennis is one of the most mentally challenging sports due to its high pressure, large spectator element, and the inability to hide from your mistakes.
Tennis is well known for having some of the most high-profile professional meltdowns in any sport, and there have been many cases where players find themselves struggling to withstand the immense mental pressure of high-level tennis.
It takes incredible strength to face this pressure and perform well, however it takes even more toughness to handle the days when nothing seems to be going right. As is often said, there's nowhere to hide on a tennis court.
You're totally alone and facing the reality that you aren't quite good enough on the day, or are being outplayed can cause a whirlwind of difficult emotions, which requires immense willpower to master and control.
Physical Fitness
All good tennis players require enough endurance to play at a high intensity for several hours long matches, and among all the different skills here this may actually be one of the least challenging for a person to obtain!
Periodic and regular exercise like tennis can do wonders for your cardiovascular system as well as your aerobic fitness even at lower levels of play.
For professionals, matches can go on for several hours depending on how many sets are played. However tournaments are made up of many different matches played close together, so you'll need to have a great recovery time in order to be able to play at a high level not only for the duration of a match but for the duration of a tournament!
Speed and Agility
While tennis players need to be able to run and move continuously for a long period, they also need to be able to be fast, as tennis balls travel at over 100mph, and getting in position requires great footwork and agility as well as the ability to move around the court at speed.
While not all tennis players will be the fastest runners, being able to accelerate quickly is absolutely essential in tennis as shots such as drop shots require players to cover a lot of ground very quickly in order to not lose the point.
Flexibility
Tennis players need flexibility for a few reasons, one of the main ones being to prevent injury when performing the various strenuous movements and techniques required of professional tennis players.
Players often find themselves slipping, sliding, and falling over as they contort their bodies to get the most power possible, and being able to do all this without getting an injury requires an almost elite level of flexibility.
Shots such as the serve and backhand also require good flexibility as you need to be able to generate a lot of force and put your body into positions it would normally find unnatural.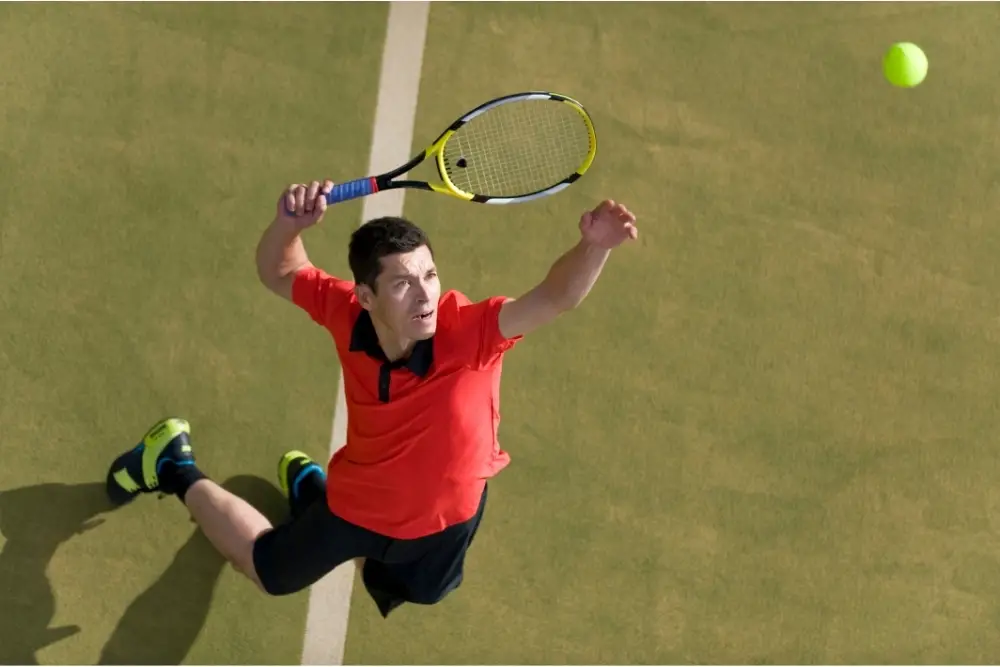 Coordination
Coordination is one of the most important attributes of any tennis player, and probably comes second in importance overall to determination and mental toughness.
Coordination is what allows tennis players to actually hit the ball consistently and accurately, all while strategizing the next shot, their positioning on the court, and preempting where the opponent's shot is going to go.
Coordination can be improved with practice, but it's a somewhat innate quality that many people will struggle to improve too much even with a lot of practice.
A Strategic Mind
Finally, a great tennis player needs to be a student of the game and know which shot to play and when. Being able to strategize in this way and move your opponent around the court to your advantage is one of the attributes of a truly great tennis player!
Some great examples of players like this would be Roger Federer or Novak Djokovic, and their ability to read the game and their opponents is one of the major things that sets them apart from less accomplished players at that level.
If you're a beginner, it's best to watch as much tennis as possible and also try new things when you play. Experimenting with shots more often will give you a better sense of which shot is appropriate and when, and will improve your technique, giving you the confidence to use these shots as and when you need them.
Being able to read what your opponent is most likely to do can give you a huge edge in terms of positioning, but another thing to try and learn is how your opponent likes to play and to turn this against them.
Find holes in their game and exploit them! If they have a weak backhand, force them to use it! If they are slow to move to the net, make use of the drop shot!
The fascinating thing about tennis is that it's as physically demanding as any sport, but is also as strategic as a game of chess, so don't neglect this element of the game!