Hey! This site is reader-supported and we earn commissions if you purchase products from retailers after clicking on a link from our site.
In tennis, the quality of your equipment can influence how well you play. If you are a new player, you may not have a thorough understanding of what a pressureless tennis ball is, how it differs from a pressurized tennis ball, and the pros and cons associated with each type.
Although pressureless and pressurized tennis balls may look the same, there are distinct differences between them.
In our guide below, we have defined both types of tennis balls. We have also provided you with a list of the pros and cons associated with playing with either ball, continue reading to find out more.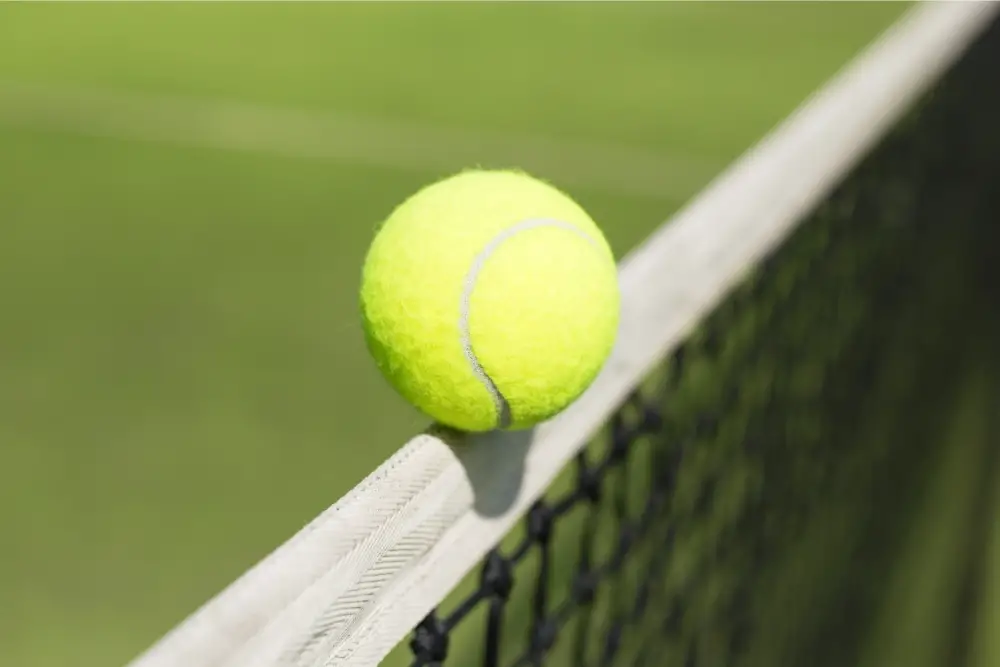 What Is A Pressureless Tennis Ball?
A pressureless tennis ball has a solid core and no internal air pressure. Thick rubber is used to construct the core, and this is what makes it bounce.
Initially, when you use a pressureless tennis ball you will notice that the bounce isn't hugely impressive, however, this will improve overtime as the ball is subjected to more use and the felt covering the exterior surface wears. 
Typically, pressureless tennis balls are used for practice purposes. They have a longer lifespan and can be used repeatedly or during a lengthy tennis session.
Often they are used by players who practice using a tennis ball machine. The longevity of a pressureless tennis ball means that you don't have to worry about it breaking mid-way through a session.  
What Are The Pros And Cons Of A Pressureless Tennis Ball?
Pressureless tennis balls have several pros and cons, we have identified them below. 
The Pros:
Long lifespan – perhaps the main benefit of using a pressureless tennis ball is that they deliver long-lasting use as they refrain from wearing easily. Whilst the yellow exterior of the ball may begin to fade and fray, the core will remain strong.
This is one of the most noticeable differences between pressureless and pressurized tennis balls. As they do not wear very easily, this type of tennis ball provides a cost-effective option as you will not need to make regular investments into new ones. 
Great for beginners – this closely relates to the previous benefit regarding durability. They allow for hours of reliable play as they are made from tough materials.
The strong construction of these tennis balls also makes them a great option for those who enjoy using a tennis ball machine for practice purposes. If you enjoy playing tennis but do not play intensely, you do not have to worry about your tennis ball breaking. 
Storage – Unlike pressurized tennis balls, you do not need to store this type of tennis ball inside a canister. Instead, they can be stored in a bucket or bag depending on what you have available. This means that you don't need to worry about incorrect storage affecting the quality and useability of the ball. 
The Cons:
The feel – the main drawback of using a pressureless tennis ball concerns the weighty feel. To begin, they tend to feel a little 'dead' and although this improves over time, the ball is going to come into contact with your racquet with greater force due to the stiffness.
Because of this, you have to exert yourself more and apply more force to each hit. This also increases the risk of you injuring yourself. 
Decreased spin response – whilst the bounce of the ball is expected to improve with regular use, this can affect the ball's spin response. This is not going to be appreciated by players who are trying to work on their swing.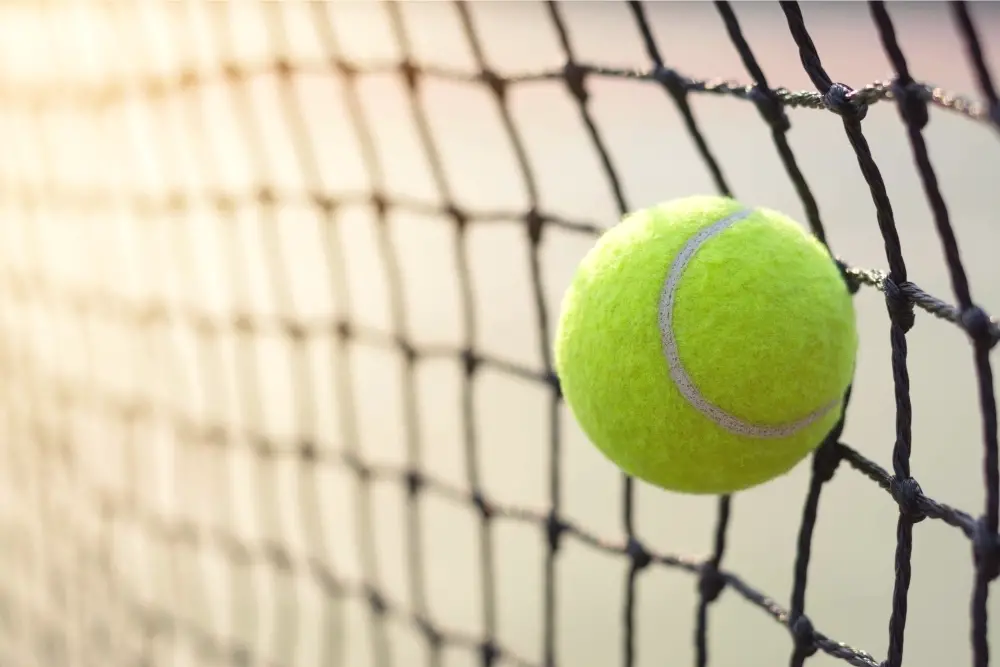 What Is A Pressurized Tennis Ball?
Pressurized tennis balls are the most common type of ball. More often than not they are used by professionals in competitions. Essentially, a pressurized tennis ball utilizes internal air pressure and this makes it bouncier, faster, and enhances the spin. 
Similar to pressureless tennis balls, a tennis ball of this variety has a yellow felt exterior. The internal pressure is measured by PSI and should fall between 10 and 12. It is worth noting that the gas inside these tennis balls is leaking, hence why you will often find that they go flat sooner. 
These types of tennis balls are kept in a vacuum-sealed canister which stops the internal air from leaking out. 
What Are The Pros And Cons Of A Pressurized Tennis Ball?
There are several pros and cons associated with the use of a pressurized tennis ball. They are as follows:
The Pros:
The bounce – When you first start using a pressurized tennis ball, you will notice that it is rather bouncy and 'lively'. This is because the can that they come in has the same PSI as the core of the tennis ball so they are ready to use from the get-go.
Improved spin response – another benefit that we have briefly touched upon is improved spin response. These tennis balls are significantly lighter than pressureless balls which makes it easier to take a serve and generate more spin in your shot. 
Faster – finally, pressurized tennis balls tend to travel at a greater speed. This is because they do not have as much mass as pressureless tennis balls. Players also do not have to hit the ball with so much force. 
The Cons:
Durability – the main issue with pressurized tennis balls is that they are not very durable. Each time the canister is opened, the gas starts to escape from the balls that remain inside.
As this gas starts to leak out of the tennis ball they become flat and almost 'dead'. You will likely find yourself regularly replenishing your supply of pressurized tennis balls to ensure that you are always using ones that are in optimal condition. 
Final Thoughts
There you have it, pressureless tennis balls vs pressurized tennis balls. Though they may look the same when it comes to longevity and performance, they are very different.
To determine which type of tennis ball is right for you, you must assess your playing style and the regularity in which you are likely to engage in a game of tennis.