Hey! This site is reader-supported and we earn commissions if you purchase products from retailers after clicking on a link from our site.
If you've ever watched a professional tennis match, you're probably familiar with the grunting noises some of them make while hitting the ball. Grunting (also known as shrieking, or crying), is present in both men's and women's tennis.
Serena Williams, Venus Williams, Maria Sharapova, Gustavo Kuerten, and Victoria Azarenka are all known for having particularly loud and distinctive tennis grunts.
Many people demanded that grunting be banned or made illegal at the 1988 US Open. Andre Agassi's yell dropped its tempo, according to Ivan Lendl's assertion to grunting. Aravane Reza also mentioned the arbitrator's "shrieking" of Michelle Larcher de Brito during the 2009 French Open. But why do tennis players grunt? Let's learn the reasons and the science behind it.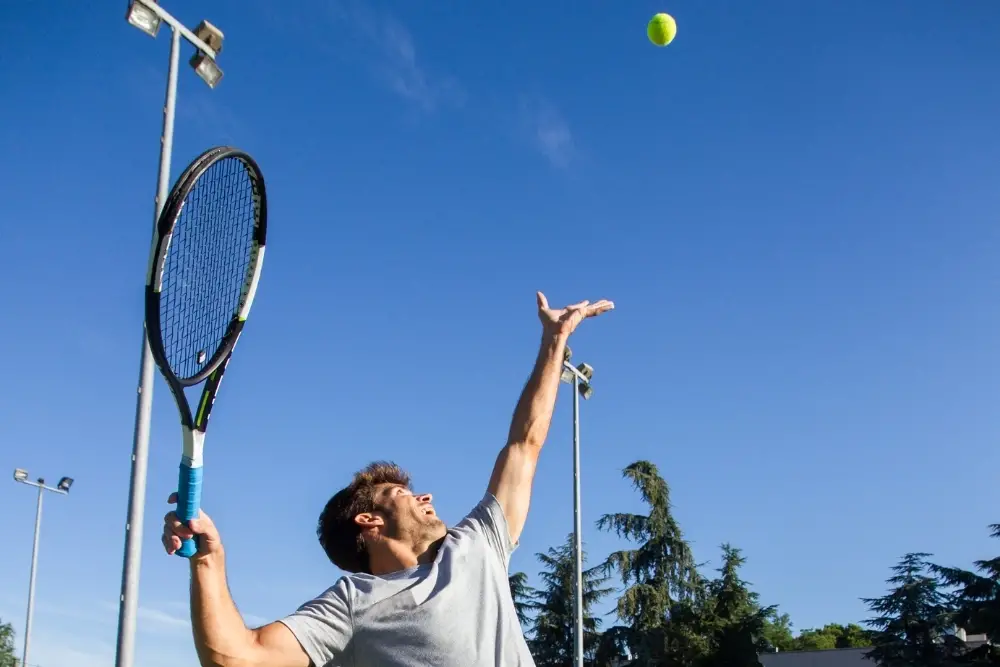 Why Do Tennis Players Grunt?
There are many reasons why tennis players may grunt while they hit the ball. Some people say it can help improve performance on the court, whereas others see it as an unfair advantage tactic. Here are some of the most common possible reasons for grunting in tennis:
Grunting can provide a tactical edge to players. Grunting when they strike the ball improves their rhythm and allows them to hit the ball harder without depleting their oxygen resources. This might be critical during a long, high-octane match in the scorching sun. Skilled players hit the ball 4% quicker during rallies and 7% faster during the serve when they grunt.
Some players have incorporated grunting into their games (much like bouncing the ball before serving), and their game would be thrown off if they suddenly couldn't grunt. Other players only begin grunting after a few hours of play, when their bodies begin to tire, and grunting arises as a technique to continue playing at a high intensity.
Finally, some players will not grunt even if their lives depended on it because they consider it a waste of energy and, in some cases, embarrassing.
Grunting may be favorable to the majority of tennis players, but it is also detrimental to the majority of other players. Many players purposefully use grunting noises in order to put their opponent in a predicament. It has a negative impact on the opponent rather than enhancing the player.
Is Grunting In Tennis Allowed?
Grunting is now considered standard in tennis. During a tennis match, a player can grunt to gain an advantage and to put the opponent at a disadvantage.
This is effective in a variety of ways, so much so that there are regulations designed specifically for grunting. To the untrained eye, grunting appears to be nothing more than an obnoxious noise made by the participant.
In most cases, grunts are used as a tactical and natural advantage, although it is true that many players take advantage of this to give their opponent a difficult time. As a result, the tennis federation enacted some rigorous regulations. Many tournaments and stadiums outright prohibit grunting. However, most of them accept them to some extent.
According to the rules, if a player is put at a disadvantage due to an opponent's grunts and moans, the player is immediately awarded a point if caught. There have been numerous instances of this over the years. It prevents players from using grunts to cheat during a match.
While professional players can be penalized for grunting if the umpire decides they are purposefully trying to distract their opponents, this rarely occurs. Sharapova has previously stated that she would favor tennis adopting a tougher stance against grunters, but that they should focus on educating younger players.
It can be difficult to press mute after years of grunting, Sharapova explained. Grunting appears to be here to stay in tennis. The discussion over grunting is also ongoing.
Interestingly, scientists now believe that the pitch of a tennis player's grunt can predict whether they will win or lose. The lower the pitch, the better a player's chances of winning. When you hear someone making high-pitched grunts, you can bet they're going to lose.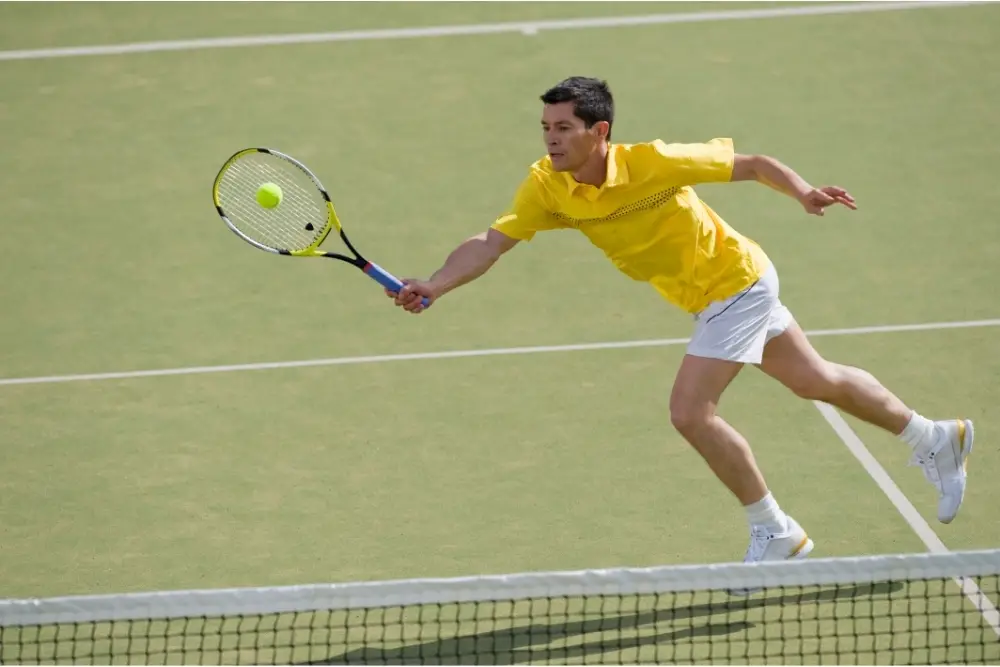 Who Has The Loudest Grunt In Tennis?
Tennis players feel grunting to be as natural as breathing. It is an integral aspect of many players' lives. They can't help but sigh. Even many professional players can't go an entire game without grunting. Some players, such as Roger Federer, prefer to grunt in a polite manner.
However, other people, such as Novak Djokovic, go out of their way to ensure that their noises are noticed. Victoria Azarenka, for example, has a delightful screech that sounds like a grunt. This doesn't really distract her opponents, but it does help her stay in rhythm.
But, if we're talking about tennis grunts, no one beats Maria Sharapova. Because of her grunting, she has been branded as the player with the most flaws. Because of her grunting, she often hits 85-90 decibels on the court. Her all-time loudest grunt is 100 dB. No other player even comes close to her.
Most players are hesitant to challenge her grunts. Because of her loud grunts, it was labeled as cheating. However, she argues that it is exclusively to help her improve her own game, which is supported by both her management and fellow players.
She used to say that grunting was something she had done since she was a child. It was part of her tennis strategy. Trying to stop grunting in her twenties would have been as difficult as learning to wield the racquet with a different grip.
Listening to her practice sessions when she was entirely silent was always fascinating; she only grunted when she was playing matches. Seles has stated that she began grunting at the age of eight and did not become a pro overnight.
Conclusion
Grunting is essentially part of a tennis players' identity. Grunting allows them to stay focused and offer their all. It is the most effective technique for tennis players to express themselves.
Some players make every effort to limit the noise to a minimum. Many players, however, accept it as a part of themselves and continue grunting proudly.